Kami L. Molin, CPA
Kami L. Kami L. Molin, CPA is one of the Three Best Rated® Accounting Firms in Simi Valley, CA.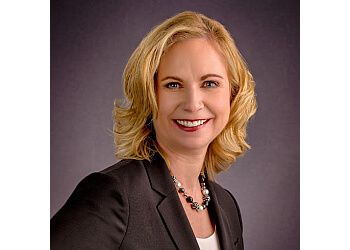 Molin, CPA, is a highly skilled, certified public accountant with a wealth of experience in the industry. Based in Simi Valley, their team of professionals is dedicated to providing top-notch service to individuals and small businesses. They understand that navigating the complexities of tax preparation and accounting can be daunting, so they provide dependable and personalized assistance to each of their clients. With their extensive knowledge of tax laws and regulations, Kami L. Molin, CPA, is well-equipped to provide expert advice and guidance to individuals, partnerships, limited liabilities, and corporates. In addition, their commitment to integrity and quality ensures that clients can trust in the accuracy and reliability of their services. Kami L. Molin, CPA, and their team of professionals are ready to help. Contact them today to schedule a consultation and experience the best-personalized service and expert advice.
Small Business Accounting

Bank Financing

Personal Financial

Estate

ElderCare

Payroll

Compilations

Part-Time CFO Services

Cash Flow Management

Strategic and Succession Planning

Internal Controls

Non-Profit Organizations

Quick Books

Personalized Fiduciary & Tax Services
Kami has been our business and personal accountant for 10 years, and I wouldn't even consider using anybody else. She never fails to stay ahead of the ever changing tax laws. She always has the answer to my tax related questions, and the speed in which she responds is remarkable. When meeting with her, it never feels like I am going to see my accountant, but more like talking with an old friend. I only give her 5 stars, because Google wouldn't let me give her 6.
After recent frustration with our prior tax consultant my wife and I turned to Kami for her insight and direction. Kami has been fantastic!! She has helped us with the preparation of our corporate documents and tax planning for the future. Kami is always available and responds to our questions quickly. We are very pleased to have met Kami and look forward to working with her for many years. We have no doubt Kami is the right CPA for us and we would gladly recommend Kami to family and friends.
We highly recommend Kami! We have been a client for over 10 years and it has always been a pleasure! Kami is professional and extremely knowledgeable! She actually makes the "dreary tax time" not so dreary! Kami, WE APPRECIATE YOU!!~Thank You.
Mon-Fri: 8:30am - 5pm
Sat & Sun: Closed
Nearby Accounting Firms in Simi Valley: