Newman, Moorjani & Associates, Inc.
Newman, Moorjani & Associates, Inc. Newman, Moorjani & Associates, Inc. is one of the Three Best Rated® Accounting Firms in Laredo, TX.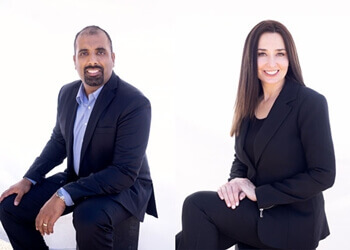 is a distinguished accounting firm in Laredo known for its exceptional services. Their highly dedicated team works closely with clients and their businesses, streamlining accounting practices and ensuring compliance with IRS regulations. Whether serving individuals, large corporations, small businesses, or other agencies, their aim is to help establish a robust financial foundation that fuels long-term business growth. With a focus on maximizing tax returns and minimizing audit risks, they provide personalized payroll solutions tailored to meet the unique needs of each business. Their expertise and reputation in the business and financial communities are a testament to their professionalism and commitment to client success. At Newman, Moorjani & Associates, Inc., they understand the importance of a strong financial strategy. They offer complimentary consultations and invite you to reach out to them today to explore how their services can benefit your business.
Small Business Accounting

Bookkeeping

Financial

Payroll

Part-Time CFO Services

Reviews

Forensic

Tax Preparation & Planning
I have used Aileen and her company for years. It's so friendly and accommodating it feels like a concierge service. They are always available, prompt, respectful, polite. It feels like I'm talking with a friend I have known for years. I recommend Aileen and team to all my friends and family. Truly makes tax season a cinch. A godsend. Thank you!!!!
Always a great experience working with Dinesh Moorjani and his super staff! Fast, friendly and professional. We have been clients for years and will continue to use his outstanding services for years to come. Highly recommend!
I made an appointment, and I was able to get in quickly and be seen. I was guided through the process and was given help in filing my taxes to ensure I receive the most from my taxes. Mr. Dinesh M. was helpful. His knowledge and patience was impeccable. I would recommend him to any one needing service.
Mon-Thu: 9am - 5:30pm
Fri: 9am - 4:30pm
Sat & Sun: Closed
Nearby Accounting Firms in Laredo: