Philadelphia Addiction Center
Philadelphia Addiction Center is a well-recognized addiction treatment center located in Philadelphia, PA. Philadelphia Addiction Center is one of the Three Best Rated® Addiction Treatment Centers in Philadelphia, PA.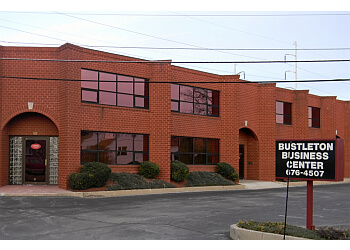 Dr. Tsan, a leading researcher in the field of addiction, spearheads the center's efforts to provide the latest and most advanced holistic healing techniques available in the United States and worldwide. At Philadelphia Addiction Center, Dr. Tsan and his team offer empathetic care and direct support to patients throughout their addiction treatment journey. They understand the challenges and pressures individuals face in the "real world" and strive to assist them in effectively coping with these obstacles. The center specializes in a range of therapeutic approaches, including hypnotherapy, acupuncture, hypnosis, Esperal implant, and hypnosis treatments. By incorporating these innovative methods into their treatment protocols, Philadelphia Addiction Center aims to provide comprehensive and personalized care to help individuals overcome addiction and achieve long-lasting recovery. Philadelphia Addiction Center is the only alcoholism treatment center on the East Coast of the USA that provides Esperal implants for alcoholism treatment.
Alcoholism

Overcome Anxiety

Counseling

Trauma

Drugs Against Craving

Drug Addiction

Housing Programs

Relieve Stress

Stop Smoking

Gambling & Internet Addiction
The team of professionals at the Philadelphia Addiction Center is truly exceptional. They demonstrated an unparalleled level of expertise and genuine empathy throughout my journey. The medical staff provided me with a thorough assessment and personalized treatment plan, ensuring that my needs were met every step of the way. They were always available to answer my questions and address any concerns, making me feel supported and cared for.
The Philadelphia Addiction Center is an absolute game-changer. Their team of caring professionals is committed to helping individuals overcome addiction with personalized treatment plans. From detoxification to counseling and therapy, every step is handled with expertise and compassion. The center's supportive environment and emphasis on long-term recovery make it an ideal choice for anyone seeking effective addiction treatment. I can't recommend them enough for their life-changing services and dedication to transforming lives.
I had my esperal implanted in 2017 and yesterday I called dr. tsan's office to schedule an appointment for the new implantation, since mine is expiring in a few months. Dr. victor asked me to right a review, and express my opinion, so that people know about this treatment. I can't understand where these negative reviews are coming from… After almost 5 years my wife praises dr. victor. He is saving families. Thank you.
Esperal Implant with Disulfiram and Naltrexone - $2000
Esperal Implant with Disulfiram without Naltrexone - $1800
Hypnosis for addiction - $230/session (approximately 1.5 hours)
Acupuncture for addiction - $90/session (approximately 1 hour)

Mon-Fri: 11am - 8pm
Sat & Sun: Closed
Nearby Addiction Treatment Centers in Philadelphia: