Soar Corporation
The Soar Corporation treatment center provides Intensive Outpatient treatment. Soar Corporation is one of the Three Best Rated® Addiction Treatment Centers in Philadelphia, PA.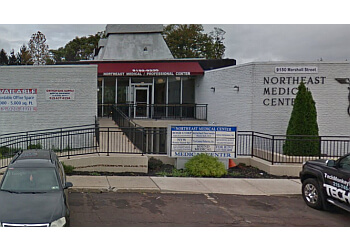 they provide Treatment like suboxone, Drug Screening, and other treatment services. It is located on the streets of Marshall. Here they provide treatment on Evidence. and provide therapeutic. programs to recover from the addiction. They also serve in various locations like Philadelphia, Delaware, and Bucks County. Soar Corp provides treatment for both men and Women. They provide individual and Group Counselling, This includes 12 steps, Anger management, Co-Occouring, and Trauma. Soar provide individual treatment plans to achieve or support recovery goals. They provide a Multi-Displinary method to reduce the risk and problems which is caused by substance userbase based.
Methadone (Medication Assisted Treatment)

Suboxone Treatment

Intensive Outpatient Therapy Individual Sessions and Group Sessions

Family Counseling Assessments

Drug Screening &Drug-Free Program
They have the best and most caring doctor , hands down! This place is lucky to have him. He should be canonized a saint! There's some really great counselors here too as well; this place is not perfect but if you wanna get better you can do it here and they will support your recovery. I adore my counselor Cathy -she helps me in so many ways. She is an inspiration. And my group counselor Marybelis is one of the sweetest people on earth. I can't say enough about the nursing staff here. They take allot of abuse from patients and always remain professional. They are caring and understanding and supportive of the patients. They are truly the angels behind the scenes.
Great place for maintenance if you want to stay clean the friendly helpful staff doc Watsons OG people actually care
Soar is a stress-free, and recovery based clinic. The staff is friendly, professional, aids in helping clients reaching a sober way of life.
Mon-Fri: 6am - 2:30pm
Sat & Sun: 6am - 12:30pm
Nearby Addiction Treatment Centers in Philadelphia: