Enerjoust, LLC
Enerjoust, LLC, located in Tucson, is a comprehensive marketing agency offering a complete range of digital marketing and advertising services. Enerjoust, LLC is one of the Three Best Rated® Advertising Agencies in Tucson, AZ.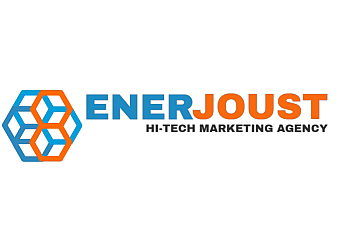 Their primary focus is to assess and enhance marketing strategies and investments, aiming to measure and improve results. The team firmly believes that the dedication, courage, and commitment demonstrated by US business owners and high-level decision-makers are the driving force behind the American economy. With a team of skilled and experienced professionals, Enerjoust can assist you in effectively reaching your desired target audience by projecting an authoritative message within your industry. In every aspect of their operations, Enerjoust emphasizes the power of technology, ensuring that all their services cater to customers throughout the USA. They are dedicated to fostering mutual growth and development among their customers, community, and employees. Additionally, Enerjoust extends free consultations to all their valued customers.
Social Media Ads

SEO

TV

Cable Networks

Market Research

Application Development

Branding

Campaign Management

Website Design

Online Analysis

Hosting

Security

Green Screen Video Production

Graphic

Logo

Brochure

Presentation

Vehicle Wraps

Building and Window Sign Manufacturer & Installer
Raul designed our website for us and we are very happy with it. We get great feedback from people who visit our site. It is now time to update the site with new pictures so we will be working with him again. You always get personalized service when you choose Enerjoust, which is something I appreciate.
Roaul is the greatest marketer I've ever hired. I have worked with many professionals before that claimed to help me get business to no avail. Raoul is the real deal that will get you real results!
Raoul provided such great service! He is very knowledgeable and efficient. I highly recommend him as he has helped me a lot!
Yearly Website Plans Starts from $900/yr
Green Screen Video Production Starts from $1,250
Mon-Fri: 8am - 5pm
Sat & Sun: Closed
Nearby Advertising Agencies in Tucson: