Instaboost Media
Instaboost Media is an advertising agency located in Santa Ana, California. Instaboost Media is one of the Three Best Rated® Advertising Agencies in Santa Ana, CA.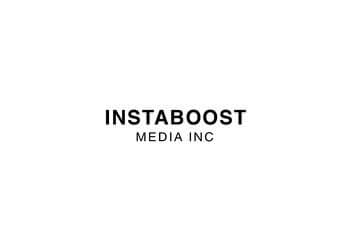 The Agency specializes in helping small businesses, eCommerce brands, and B2B marketing companies improve their online presence and increase their revenue. With their expertise in search engine optimization, pay-per-click advertising, and digital marketing, Instaboost Media has helped 750 clients rank on the first page of Google search results. They can create compelling advertisements for your products or services to attract more visitors and convert them into loyal customers. Instaboost Media also offers lead generation services to help expand your customer base and grow your business. Additionally, they provide customer review tools to help you maintain a positive online reputation.
Local Search Engine Optimization

Campaigns

E-Commerce

Reputation Management

Google

Facebook Ads

Landing Page & Target Specific Demographics
I have been working with Julie Anne Caringal at Instaboost Media on internet marketing and our website for about six months. Ms. Caringal and Instaboost have been excellent to work with. I have spent many thousands of dollars over the years trying to find someone who could help with website design and internet marketing, and in my experience most companies are eager to take your money but fall down when it comes to customer service and follow through. In contrast, Ms. Caringal answers her phone, or if she's busy she returns calls in a prompt manner. She has been very responsive and has diligently followed through to accomplish what we were trying to do.
Suegene Chung has done a fantastic job taking care of my google ads, local Seo and any other changes that I request on my website. She is always monitoring my campaigns and keeping a close eye on the day to day changes that occur in a campaign google ads world. Suegene always keeps in touch with me and if I need to ask a question she always Available. She is Very knowledgeable on google ads and local seo.
Instaboost Media is a great company with even greater employees. A very focused and dedicated team with great energy and great customer service!!
Google Ads from $175
SEO from $299
Facebook Ads from $199
Mon-Fri: 7am - 4pm
Sat & Sun: Closed
Nearby Advertising Agencies in Santa Ana: