Andrew Resnick, AuD - Resnick Audiology
Andrew Resnick, Au. Andrew Resnick, AuD - Resnick Audiology is one of the Three Best Rated® Audiologists in New York, NY.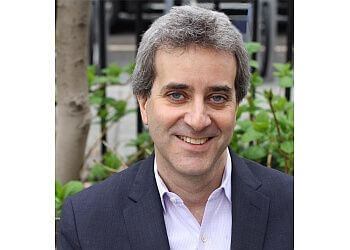 D., has been a licensed audiologist since 1997, providing audiology services. He obtained his Doctor of Audiology degree from the Arizona School of Health Sciences and also holds a Master of Science degree from Hunter College. Dr. Resnick has a wealth of experience in pediatric and adult audiology, specializing in advancements in hearing aid technology and hearing preservation for musicians. In 2007, he established his own practice to prioritize personalized care for his patients. He holds the position of Adjunct Assistant Professor at the CUNY Graduate Center and has delivered lectures at various conferences. Resnick Audiology is one of the top providers for Lyric extended-wear hearing devices in New York City. Resnick Audiology provides comprehensive hearing evaluations for children, teens, and adults. They have the experience and expertise necessary to help their patients through the process. Their highest aim is to provide you with a positive experience from start to finish. Resnick Audiology offers state-of-the-art diagnostic testing for hearing loss and tinnitus, as well as a wide range of treatment options. Resnick Audiology offers hearing aids from top brands such as Oticon, Widex, Phonak, Signia/Siemens, Resound, and Starkey. They care about your quality of life and aims to provide you with a positive experience. They always strive to accommodate their patient's needs when scheduling appointments.
Comprehensive Hearing Evaluations

Hearing Aid Dispensing

Tinnitus Services

Musicians' Services

Hearing Aid Repairs & Servicing
Dr. Andrew Resnick was professional, kind, and extremely knowledgeable. As of my first visit, I left his office with a sample hearing aid, and while I was happy with the model, Dr. Resnick allowed me to check out yet another model on my second visit. The office staff made it easy to make appointments, and I have been delighted and impressed with the entire process. Andrea Mandel
My husband and I met with Doctor Resnick for a hearing test and consultation. He was extremely thorough and very helpful. We would definitely go back to him to get the hearing aids fitted, if we had the funds. I lost my job this year and neither of us has an employer-based pension. Keep hoping administration will get Medicare expansion to include hearing aids!
Resnick Audiology provides superb service. Shion, the office manager, makes scheduling easy and there is rarely more than any wait time. Dr. Resnick and his new colleague are knowledgeable and explain the various hearing-aid options available and how best to use them.
Lyric Partner of the Year award - 2017
Medicare, Empire Blue Cross Blue Shield, United Healthcare (UHC) & Oxford
Mon-Thu: 9am - 5pm
Fri: 9am - 3pm
Sat & Sun: Closed
Nearby Audiologists in New York: