Renegade Bail Bonds
'Renegade Bail Bonds' is a well-reputed bail bonds service provider. Renegade Bail Bonds is one of the Three Best Rated® Bail Bonds in Scottsdale, AZ.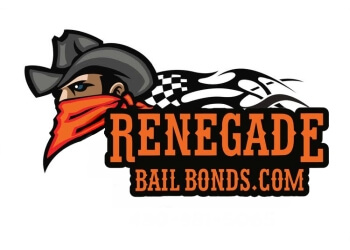 They provide quick, confidential, and affordable bail bonds to help get your loved one out of jail as soon as possible. They have more than 22 years of experience serving the local Scottsdale area and aim to offer their clients the best bail bonds service. As a local bail bond company, they have experienced bail bondsman who gives confidential and affordable bail bonds services. They have a Scottsdale bail bondsman to answer your call any time of day, seven days a week. They can process any bail amount you need, no matter how large or small it may be. You can contact them for free bond advice or to get your loved one out of jail.
Bail Bond Service

Surety and Credit Card Bail Bonds

Cash Bail-Bonds

Jail Bond

Follow-Up Investigation

Bond Process & Arrange Paperwork
I highly recommend Renegade Bail Bonds. Very professional and made it very simple. 3 times he has come to provide his services. 2 times were after 9pm and he made sure everything was taken care of. Renegade will come through when you need it most. Thank you for Everything! God bless
I highly recommend Jeff !!! He was there to help me my husband and I when other bailsman just gave me the run around,he was prompt,professional,affordable and all around good hearted man!! Thanks again Jeff u are truly a blessing!
Jeff came to my rescue when others just gave us the run around and wasted time.Within a few hours I was bonded out and was very reasonably priced, and I appreciate all u have done since we have met! Great things coming in near future my friend!!!
Nearby Bail Bonds in Scottsdale: