Andrew Harris - NW Corporate Law
Andrew Harris has carved out a distinctive practice of delivering transactional legal services to entrepreneurs and small businesses. Andrew Harris - NW Corporate Law is one of the Three Best Rated® Business Lawyers in Portland, OR.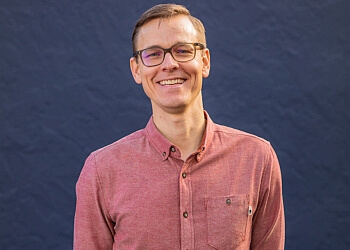 With a focus on assisting clients in establishing and expanding their companies, Andrew offers expertise in trademark registration, contract drafting, and addressing small businesses' daily legal challenges. Andrew has a wealth of experience navigating complex securities laws and has successfully guided clients through acquiring product and service-based businesses. As the lead attorney of NW Corporate Law, Andrew spearheads a team dedicated to assisting clients in various sectors with their company purchases. NW Corporate Law is committed to providing comprehensive contract, corporate, and intellectual property support to business owners and entrepreneurs. They take pride in their responsive approach and employ fair and transparent pricing models, ensuring clients receive top-notch legal services without unnecessary complications.
Startups

Employment and Shareholder Agreements

Contracts

Trademark and Brand Protection

Commercial Leases

Drafting of Corporate Resolutions

Mergers and Acquisitions

Joint Ventures

Stock and Asset Sales

Buy and Sell

Intellectual Property Transactions

Buy-Outs & Dissolutions
NW Corporate Law LLC he has been very professional & helpful in every step along the way. Very responsive with our requests & easy to work with. The team has guided us through the whole process & handled all of our obstacles very well. We highly recommend them. Thanks again Ruth. Vernon, BC
I worked with NW Corporate Law to form an LLC and am very pleased with my experience. I am not an experienced business owner and learned that there were several things I had overlooked, which Eli kindly and professionally helped me figure out. All of the work was very timely and Eli was available for related questions via email. I highly recommend this firm for new small business owners.
I met with Andrew Harris about forming an LLC for my sole proprietorship. He was warm, knowledgeable, and professional; I appreciated that he offered ideas to consider as my business grows, as well as referrals to a CPA and insurance broker based on my questions and needs. Within two days, everything was complete and we had a follow up call to go over any questions. Things simply couldn't have been easier. He and paralegal Paul Mayo are an exceptional team; I will absolutely be in touch with them regarding any legal needs in the future.
Initial 1hour Client Consultation $200

Mon-Fri: 9am - 5pm
Sat & Sun: Closed
Nearby Business Lawyers in Portland: