Business Law Southwest, LLC
Business Law Southwest, LLC, is a comprehensive business law firm dedicated to delivering exceptional legal services to business executives confronted with intricate legal matters in Colorado, New Mexico, and Texas. Business Law Southwest, LLC is one of the Three Best Rated® Business Lawyers in Albuquerque, NM.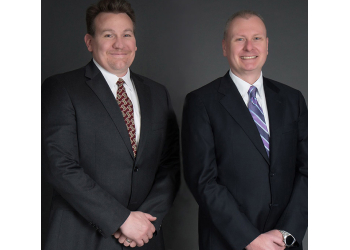 Focusing exclusively on the needs of mid-sized and larger companies, the firm strives to provide optimal solutions for their diverse transactional and litigation requirements. With a primary emphasis on serving clients in Albuquerque and throughout New Mexico and Arizona, their law firm is well-positioned to address the legal needs of businesses in the region. When your business requires experienced, devoted, and skilled legal assistance or representation, the business lawyers at Business Law Southwest are the ideal choice. Contact them today to arrange your free 15-minute confidential consultation with an experienced business lawyer.
Business Litigation

Shareholder

Member and Partner Disputes

Contracts

Tort

Unfair Practices

Restrictive Covenant and Non-Compete Agreements

Employee Theft and Misconduct Cases

Customer and Vendor Disputes

Formation Entrepreneurial Start-Ups

Buy-Sell Agreements

Mergers & Acquisitions
Business Law Southwest is an excellent firm with knowledgeable, efficient attorneys. Don has always been available, prompt and thorough in all my dealings with him. I plan on contacting their newest associate for some estate planning and feel confident he will maintain equally high standards.
Business Law Southwest sets the bar on how attorney's should treat clients. Above a vast knowledge of how to protect assests and transition business's, they are also extremely personable. Every client that I have sent to them has been treated extremely well and has always thanked me for the introduction. Having a group to rely on for my cleints is important no matter where I send them. I would highly encourage sending anyone relevant to this firm, they will not let you down.
We have thus far have been very pleased with all our experiences with Tim and his legal advise. He has been very prompt and thorough.
Mon-Fri: 9am - 5pm
Sat & Sun: By Appointment
Nearby Business Lawyers in Albuquerque: