DuBoff Law Group
DuBoff Law Group is one of the well-known full-service law firms in Portland. DuBoff Law Group is one of the Three Best Rated® Business Lawyers in Portland, OR.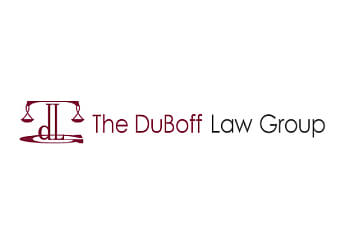 They represent creative people, entrepreneurs, and businesses worldwide and are proud to call Portland, Oregon, their home. This firm represents creative individuals, entrepreneurs, and businesses worldwide. The attorneys affiliated with this firm are licensed to practice law in New York, Oregon, and Washington, as well as federal courts in various jurisdictions. The DuBoff Law Group, PC strives to prioritize clients' needs. Their attorneys are extremely proud of the relationships they have established and maintained with their clients throughout their years of practice. The firm focuses on complex business and intellectual property it also provides its clients with assistance in virtually all aspects of Civil Law, with the exception of Family Law. Their lawyers have a sterling reputation and the drive to meet their clients' legal needs. They also provide services such as dispute mediation and arbitration. DuBoff Law Group also offers fair rates and flexible payment plans.
Pre-Organization and Employment Agreements

Preparing Organizational Documents and By-Laws

Annual Reports

Obtaining Employer Identification Numbers (EIN)

Registering and Renewing Assumed Business Names

Sending Annual Meeting Reminders and Notices

Preparing Stock Certificates

Sale/Purchase of Business

Litigation & Contracts
As a business owner for a decade, we have experienced a variety of engagements with attorneys. Our last particular case we sought new representation. Leonard and his team brought a fresh sense of calmness, knowledge and wisdom that ended up settling the case in a few months from a long 2.5yrs dispute. Leonard is a sincere man that genuinely cares about the case and his clients. We appreciate his business mind and rapid responses. Thank you!
My company has worked with Duboff Law group for decades now, and I personally have worked with them for about 2 years. I find all the staff to be friendly, helpful and quire responsive. The same descriptors apply to Leonard Duboff. Additionally, Leonard has a few rare qualities: he is a good listener, really fights to help my company through challenging situations, and he is a kind man. If you are looking for legal representation I highly recommend Duboff Law.
During a recent loss in our family, my husband and I had the opportunity to work with Leonard of the DuBoff Law Group. Not only did he give us helpful, professional answers to our questions, he was extremely kind and empathetic to our situation. My family plans to work with the DuBoff Law Group for all of our future legal needs.
Mon-Fri: 8:30am - 4:30pm
Sat & Sun: Closed
Nearby Business Lawyers in Portland: