Veritas Business Law, LLC
Veritas Business Law, LLC is the leading choice in Portland for individuals and businesses seeking to propel their ventures forward. Veritas Business Law, LLC is one of the Three Best Rated® Business Lawyers in Portland, OR.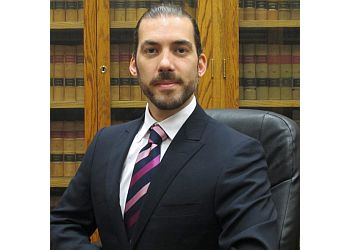 The firm is wholly committed to delivering tailored and comprehensive business law and intellectual property (IP) services, encompassing transactional matters and litigation. They are equipped to assist in various areas, including business disputes, contract matters, entity formation and selection, government regulations spanning corporate compliance to the cannabis industry, and SEC advising. With highly skilled attorneys with extensive expertise, Veritas Business Law, LLC has authored insightful blogs on intellectual property and business concerns. They prioritize adapting their services to suit your requirements, ensuring a personalized approach. Their hallmark characteristics include efficiency, reliability, professionalism, and responsiveness. Whether you are embarking on a startup journey or managing an established company, Veritas Business Law, LLC is poised to support your business endeavors. Contact Veritas Business Law, LLC today to arrange a complimentary consultation and explore how they can assist you.
Drafting Clear

Air-Tight Contracts

Litigation

Business Acquisitions

and Mergers

Property and Real Estate Transactions

Buy and Sell Agreements

License Agreements

Franchise Creation

and Corporate Formation

Copyrights & Intellectual Property
Veritas Business Law was absolutely incredible. They educated me as to my options and helped me make decisions that were best for me. I was always kept informed and and Ted explained the legal aspects that I didn't understand so that I felt comfortable making decisions. The outcome they got was really more than I could have hoped for. I recommend Veritas without hesitation. Their advise and professionalism was outstanding and I will definitely use them again when I have the need for an attorney. Thank you!
We had a contract problem that we didn't understand and reached out to Vertitas for help. They responded right away and gave us the help we needed to make an important business decision. We are thankful and highly recommend them!
We worked with Ted. From the very beginning, he was always patient and walked us through any issues we had. We are greatly appreciative for all the support. Veritas provides high quality business & we strongly advise anyone to check them out.
Mon-Fri: 9am - 6pm
Sat & Sun: Closed
Nearby Business Lawyers in Portland: