Dr. Ronald Ploucha, DC - PLOUCHA CHIROPRACTIC CENTER
Dr. Ronald Ploucha, DC - PLOUCHA CHIROPRACTIC CENTER is one of the Three Best Rated® Chiropractors in Pittsburgh, PA.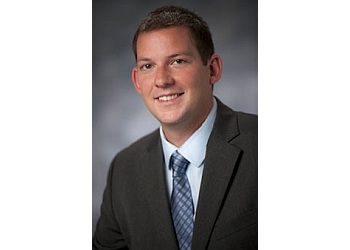 Dr. Ronald Ploucha, the chiropractor and owner of Ploucha Chiropractic Center in Pittsburgh, brings a wealth of knowledge and experience to his practice. With a degree from Life Chiropractic College West in the San Francisco Bay Area, Dr. Ronald specializes in providing exceptional chiropractic care to patients of all ages, from newborns to the elderly. He takes pride in educating his patients about the philosophy, science, and art of chiropractic, ensuring they have a clear understanding of their treatment plans. Dr. Ronald's commitment to excellence is evident in his approach to patient care, where he prioritizes superior treatment, ongoing education, and overall satisfaction. Building lifelong relationships with his patients and their families is his ultimate goal. At Ploucha Chiropractic Center, they strive to create a positive learning experience for everyone who enters their office. Their mission is to empower individuals with knowledge and provide top-quality chiropractic care that supports their overall health and well-being.
Carpal Tunnel Syndrome

ADHD

Neck and Back Pain

Bedwetting

Pinched Nerve

Sciatica

Whiplash

Slipped Disc

PMS

Scoliosis

Headaches

Auto Accidents Injury

Stress

Migraines

Activator Methods

Diversified

Gonstead & Thompson Technique
I came to see Dr Ploucha a few weeks ago with severe lower back pain. I couldn't sleep well or drive comfortably because of the discomfort. However, after a few weeks of treatment with Dr Ploucha my back feels so much better, I sleep better and the discomfort is almost completely gone. I still have more chiropractic sessions with him and I believe when I'm done my back will be restored. I'm very grateful for Dr Ploucha's services.
I've had lower back pain for 3 years. In that time I've seen a few chiropractors and a physical therapist. While they helped reduce my lower back pain, Dr. Ploucha completely eliminated my low back pain in under two months of adjustments.
great experience! i came here a week before i left for a vacation with my back out of alignment and lots of pain. mr. ploucha saw me immediately and worked to see me as many days as he could before i left. he helped my alignment and my pain was all gone within the week i saw him. very kind professional and helpful!
Mon-Thu: 9am - 12pm|3pm - 6pm
Fri: By Appointment
Sat & Sun: Closed
Nearby Chiropractors in Pittsburgh: