Gilroy Napoli Short Law Group LLP
The Gilroy Napoli Short Law Group LLP is a renowned legal firm that provides services in Oregon. Gilroy Napoli Short Law Group LLP is one of the Three Best Rated® Criminal Defense Lawyers in Salem, OR.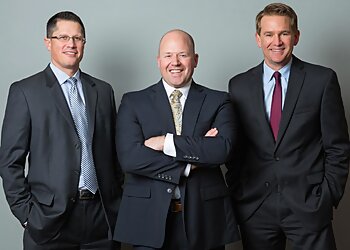 This trial firm is well-versed in a wide range of critical practice areas that safeguard your rights, freedoms, and future. Their team of attorneys takes pride in their expertise to assist you in times of need. The founding partners and attorneys work together to provide creative strategies for each unique legal matter. Gilroy Napoli Short represents clients in criminal law, personal injury, consumer, and civil litigation cases. They have helped a great number of individuals and families in the Salem area to obtain resolutions that are efficient and effective in meeting legal goals. They will work closely with you to understand your specific requirements and make informed decisions about the best course of action. If you are searching for a criminal defense attorney Gilroy Napoli Short Law Group is a perfect choice. They provide free consultations also.
Assault

Domestic Violence

DUI

Drug Charges

Murder

Manslaughter

and Attempted Homicide

Kidnapping

Sexual Assault

Probation Violations

Robbery

Misdemeanor Crimes

Theft

Embezzlement & Personal Injury
I called this office to solve a case that happened years ago. Cheri. Was very professional and very understanding she did not seem to be bothered like the other office that I contacted.. one of the lawyers called me back within a few minutes. And they gave me the best news. Ever!!! So if you are looking for a good defense team don't hesitate as I did for too long. I highly recommend this practice.
Jason Short was very helpful and did his job in a timely manner. I highly recommend his services. He was professional and responsive to our questions. He was honest and straightforward with us. He not only helped my dad with his case but all of our family. Jason believed in my dad and saw the good side to help him as a human being and for that, we are all grateful.
Personal and professional. Clear with explaining the legal situation in layman terms so that client can understand, in real-world terms, realistic goals and potential outcome of litigation. While litigation is never ideal, here you feel confident that your objective is being handled with empathy and professionalism.
Mon-Fri: 8:30am - 5pm
Sat & Sun: Closed
Nearby Criminal Defense Lawyers in Salem: