ANH N. NGUYEN - REGAL LAW & MEDIATION, APC
Anh N. ANH N. NGUYEN - REGAL LAW & MEDIATION, APC is one of the Three Best Rated® Divorce Lawyers in Torrance, CA.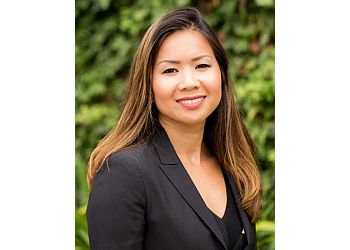 Nguyen is an experienced divorce lawyer with a solid 13-year track record and has built a reputation for excellence in her field. With unwavering dedication, Nguyen tirelessly represents her client's best interests and attends to their legal requirements throughout the separation process. She specializes in family law, striving to secure favorable outcomes for her clients while managing litigation costs and reducing conflicts. Nguyen's approach combines compassionate advocacy with strategic methods to guide clients through various aspects of marriage, family, and child-related legal matters. With comprehensive expertise in divorce filings, child custody disputes, and requests for child and spousal support, she ensures her clients receive knowledgeable guidance. Regal Law & Mediation, APC is a boutique law firm in the South Bay area, specializing in family law cases. They are deeply committed to championing their clients' legal needs during the separation or divorce. Take the first step by contacting them today to arrange a complimentary consultation.
Family Law Matters

Marriage Dissolution

Alimony

Property Division

Support Collection and Post-Judgment Issues

Unmarried Partners

Legal Separation

Paternity Action

Child Custody and Visitation

Child and Spousal Support

Prenuptial Agreement

Domestic Violence Restraining Order

Settlement & Mediation Services
Ms. Stenzel is a great attorney who took care of me when I needed legal help with my child support case. I believe it is very important to have good legal council when navigating legal documents and preparing for a court hearing. Her paralegal was very professional and both the attorney and her aid helped guide me through a difficult time when I felt I needed it most. I finally felt heard and that is worth it's weight in gold. Thank you.
Anh and her legal team at Regal Law were extremely helpful. They offered me great advice on my legal matter and went above in beyond in preparation for my day in court. They stood by me every step of the way, making the whole process less stressful and manageable. I highly recommend their services at Regal Law & Mediation.
I had an excellent experience with Atty Stenzel's legal services. She was highly efficient and easy to talk to. She got the job done and met the goal of winning my case. I highly recommend.
Mon-Fri: 9am - 5pm
Sat & Sun: Closed
Nearby Divorce Lawyers in Torrance: