John Henry Moon - The Moon Law Firm
John Henry Moon, leveraging 13 years of experience as a licensed attorney, profoundly comprehends various legal areas, including Personal Injury, Business, Family Law, and Real Estate matters. John Henry Moon - The Moon Law Firm is one of the Three Best Rated® Divorce Lawyers in Pasadena, TX.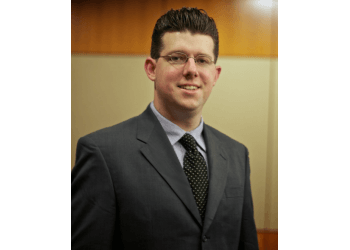 He began his legal career as a defense attorney, representing various entities ranging from Fortune 500 companies to insurance companies and small businesses across Texas. John has demonstrated proficiency in handling complex divorce cases involving substantial marital property disputes throughout his practice. No matter the size or complexity of your legal issues, John is dedicated to providing excellent legal counsel that effectively addresses your needs. He has a proven track record of successfully resolving child support and custody matters. John's unwavering commitment to his clients means he will work tirelessly to represent you and offer the guidance necessary to navigate any situation you encounter. With a genuine passion for helping individuals overcome their challenges, he passionately and effectively advocates for his clients.
Temporary Restraining Order

Temporary Orders

Mediation

Final Trial

Timeframe for a Contested Divorce

Contested and Uncontested Divorce

Civil Litigation

Child Custody & Modification
Mr Moon was very professional and knowledgeable. I absolutely recommend him if you need an attorney. 5 stars. His rate was very reasonable. I most definitely feel I can depend on Mr Moon and his firm in the future if I should ever need an attorney again. He'll be the first call! Thanks again John. Very impressive. Victory!
Me. Moon has been amazing! He saw me through my entire rough divorce that involved children. I am very happy with the outcome. He is very knowledgeable and patient. He eased my mind through it all and was very straight forward. His staff was very helpful as well. I will be keeping him going forward for any future needs that may arise.
Mr. Moon's a great attorney. He is very professional and good about keeping clients informed about their case. He worked many hours untangling a case which other attorneys had made numerous mistakes in documentation. Then he got our case into court and got a favorable settlement in spite of the opposing attorney's many attempts to keep the case out of court.
Mon-Fri: 9am - 5pm
Sat & Sun: Closed
Other Divorce Lawyers in Pasadena: