Sandy K. Roxas, Esq. - Roxas Law
Sandy K. Sandy K. Roxas, Esq. - Roxas Law is one of the Three Best Rated® Divorce Lawyers in Torrance, CA.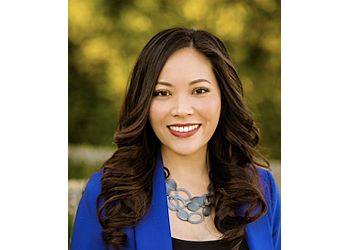 Roxas, Esq is the founding Partner of Roxas Law, APC in Torrance, CA. She is a California attorney admitted to practice in the United States District Court for the Central District of California. With a decade of experience, Sandy passionately engages in litigating family court disputes, securing restraining orders, and skillfully mediating family law matters for clients with varying levels of conflict. She has been a staunch advocate for numerous aspects of family law. Roxas Law is committed to providing exceptional legal representation and mediation services. Their team of licensed attorneys personally handles every aspect of your legal case, ensuring dedicated attention at all stages. Their philosophy revolves around working closely with you to resolve your legal matter efficiently, cost-effectively, and organized. With combined expertise in trial and litigation exceeding 30 years, their team possesses extensive experience. Furthermore, their attorney-mediator is devoted to facilitating out-of-court agreements through mediation, specifically helping families navigate their disputes.
Paternity

Child Custody and Visitation

Parenting Plan

Child Support

Retraining Orders

Unbundled Legal Services

Spousal Support & Asset Division
Roxas Law firm is working with you as a cooperative team. I highly recommend Roxas' legal services. They are very professional team. Mrs. Roxas is very understandable ,intelligent, qualified, and creative. Mrs. Roxas has a great judgment, communication and analytical skills, perseverance.
I had a great experience with Sandy. I retained her for a family law issue and she helped me get what I wanted. She's very professional, knowledgeable, nice and pleasant to work with. Great communication. If you need a consultation or a attorney to hire I highly recommend Sandy!
I had pleasure working with Ms. Sandy and Ms.Christine at Roxas Law. They help me a lot about my divorce with no pressure. Thank you so muc !
APA-Owned Law Firm of the Year by the National Asian Pacific American Bar Association 2021
Mon-Fri: 9am - 6pm
Sat & Sun: Closed
Nearby Divorce Lawyers in Torrance: