Alexander Schachtel - Law Office of Alexander Schachtel
Alexander Schachtel completed his Juris Doctorate from Seton Hall University School of Law in 2014. Alexander Schachtel - Law Office of Alexander Schachtel is one of the Three Best Rated® Employment Lawyers in Jersey City, NJ.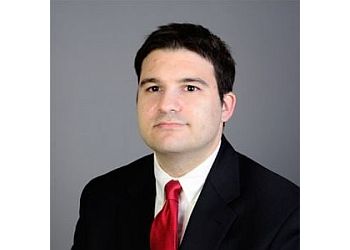 He is a litigation generalist with knowledge of prosecuting and defending various civil actions in state and federal courts across New York and New Jersey. Alexander, Born and grown in northern New Jersey, hails from a family of lawyers. He represents the collective wisdom of their past legal practice experience to bear for the concession of his friends and clients. Alexander obtained his early legal training and experience at an exclusive regional law firm before consuming several years as an associate with one of America's most extensive firms. He started his law practice to provide the unparalleled personal awareness, dedication, and earnest devotion that characterizes his approach to every client and case and better conform to the interests of justice in his neighborhood.
Minimum Wage Laws

Overtime Pay Laws

Family and Medical Leave Laws

Wrongful Termination Lawsuits & Whistleblower Claims
This is the best lawyer I have ever worked with, I 100% recommend Alex to anyone , very professional , he will fight and stand for you to the end. I am out of state of New Jersey but he work with me and we won together.
Alex took up my case when other lawyers wouldn't be bothered! He was very professional, speedy, and attentive. He also gave great advice on the legal process, timeline, and negotiating tactics to get the settlement I deserved.
I'm very happy that I chose Alexander to be my attorney. He's very knowledgeable, confident, and very professional. I highly recommend him.
Nearby Employment Lawyers in Jersey City: