Amy S Neumeister, MD - NEBRASKA MEDICINE
Amy S Neumeister, MD - NEBRASKA MEDICINE is one of the Three Best Rated® Endocrinologists in Omaha, NE.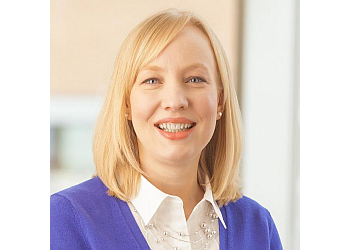 Dr. Amy S Neumeister is a certified specialist in Endocrinology, Diabetes, and Metabolism. She attained her medical degree and finished her internal medicine training at UNMC College of Medicine. Subsequently, she completed a fellowship program focusing on endocrinology, diabetes, and metabolism at the same institution. Dr. Amy S Neumeister's professional interests revolve around the care of adrenal glands, diabetes, parathyroid, thyroid, and other areas of general endocrine care. Additionally, she has expertise in providing education for diabetes self-management and managing the use of insulin pumps and continuous glucose monitoring sensors. Dr. Amy S Neumeister is practicing at Nebraska Medicine.
Adrenal Gland Care

Diabetes in Pregnancy

Pituitary

Osteoporosis

Cystic Fibrosis-Related Diabetes

Type 1 and 2 Diabetes

Adrenal and Metabolic Disease

Thyroid Biopsy

Thyroid

Hormone Care & Polycystic Ovarian Syndrome
I loved Dr. Amy Neumeister!!! We lived in Omaha temporarily and Dr. Neumeister worked with me and my thyroid issues through two pregnancies. She treated me and my children kindly when I couldn't find babysitters and had to bring them with me to my appointments. Dr. Neumeister always listened to my concerns and was just awesome! I miss her being my Endocrinologist.
I always feel that Dr. Neumiester takes adequate time to go over my lab and test results with me and explain their indications. She never rushes through an appointment. She listens to me and addresses the issues I may bring up.
I enjoy Dr. Neumeister very much - excellent doctor - been with her for years - I am just always waiting forever to see her - Long appts. - takes weeks to get in, once you get there you sit forever in a room.
Aetna, Anthem, Blue Cross Blue Shield, CareFirst Blue Cross Blue Shield, Cigna & First Health (Coventry Health Care)
Nearby Endocrinologists in Omaha: