Erika Duggan, OD - Envision Eyecare
Erika Duggan, OD - Envision Eyecare is one of the Three Best Rated® Eye Doctors in Henderson, NV.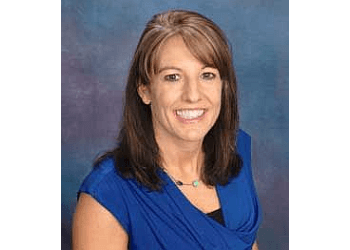 Dr. Erika Duggan earned her bachelor's degree in Biology from UNLV and completed her Optometry degree from Indiana University School of Optometry. She has been practicing as an optometrist since 1989, bringing a wealth of experience to her field. Dr. Erika specializes in treating dry eye, family eye care, and disease management and treatment. She practices at Envision Eyecare, a dedicated establishment committed to providing excellent eye care solutions for all their patients. They understand the significance of eye health and its impact on the overall quality of life. The optometrists at Envision Eyecare are highly trained and conscientious professionals with the latest knowledge and state-of-the-art equipment. The clinic offers comprehensive services for all eye-related disorders, ensuring patients receive the best care. Whether it's eye examinations or optical services, the professionals at Envision Eyecare cater to individual needs to deliver optimal eye care solutions. Moreover, the clinic provides a wide selection of sunglasses and frames in the latest models to enhance eye health and appearance.
Comprehensive Eye Exams

Emergency Eye Care

Glaucoma Testing

Dry Eye

Myopia Management & Contact Lenses
I have been going to Dr Duggan for at least 16 yrs. She is one of the best Doctors I have found in NV. I had a severe eye problem, when I first started using her, and she met me at her office on her day off. She saw me every week, without charge, to monitor my eye; because she cared and was more concerned about my eye than making money. Needless to say, I won't use anyone else. Her staff has been there a very long time as well, and they are all lovely and professional. (PS. Before finding her, I went to a well-known Eye Center, who misdiagnosed a problem I had, and caused my eye to have permanent scar tissue. Don't be fooled because a place may be well known.) I'd rather work with someone who actually has my best interest at heart. Can't recommend her enough. Love you Dr. D!
Dr. Erika Duggan, Sandra, Jamie, Antoinnette and the rest of her staff are amazing! My kids and I have been going to Envision EyeCare for over 9 years. We love how they make us feel welcome and respected as their patients. They care and help us with our insurance issues, payments, are thorough and clearly explain exam results. A+++++
Amazing. All around. I had an emergency and they took me in as a new patient and resolved my issue so fast! Dr. Duggan is awesome.
Discount
Buy one complete pair of glasses get 40% offer of sunglasses
Aetna, Anthem Blue Cross Blue Shield, Blue Cross Blue Shield & Cigna
Mon-Thurs: 8am - 6pm
Fri: 8am - 4pm
Sat & Sun: Closed
Nearby Eye Doctors in Henderson: