United Fence & Construction Co., Inc.
United Fence & Construction Co. United Fence & Construction Co., Inc. is one of the Three Best Rated® Fencing Contractors in Little Rock, AR.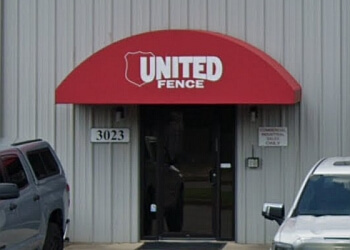 , Inc is a long-standing, family-owned and operated business that has been running since 1953. They specialize in providing top-notch commercial fence and gate repair services that surpass industry standards. Their team comprises highly trained and experienced professionals well-versed in commercial materials and specifications. United Fence & Construction Co., Inc utilizes the latest technology in electric gate systems for commercial and industrial properties. Their team includes skilled foremen and fence installers with over a decade of experience, and they have an in-house fabrication shop that can build custom gates. In addition to their commercial fence and gate services, they also offer the installation of ornamental iron fencing and temporary construction fencing. They guarantee their work is always completed on time and under budget, ensuring high-quality craftsmanship. Customers can request a quote from them for their services.
Fence: Commercial

Chain Link

Ornamental

Temporary

Sports Complexes

High-Security Installations

Access-Controlled Systems

Government & Temporary Construction Fencing Services
As a facility manager for Arkansas Building Services, I have worked with Paul for several years now on a commercial basis. He and his team handle all of our emergency repairs and other fence projects throughout the facilities we manage. He and his team are fast to respond to issues and always professional. Thank you Paul and United Fence for always having our back.
Josh and the rest of the crew at Unite Fence are doing a great job at carring on the legacy of this family owned business. It looks like a great place to work.
I've been dealing with these folks for over twenty five years. Every time we have done business it has been a great experience. Great work, fair pricing, and just a great family-owned business.
Mon-Fri: 8am - 5pm
Sat & Sun: Closed
Nearby Fencing Contractors in Little Rock: