FIDUCIARY WEALTH MANAGEMENT
Fiduciary Wealth Management is a registered investment advisory firm managed by Rocklin Senavinin. FIDUCIARY WEALTH MANAGEMENT is one of the Three Best Rated® Financial Services in Little Rock, AR.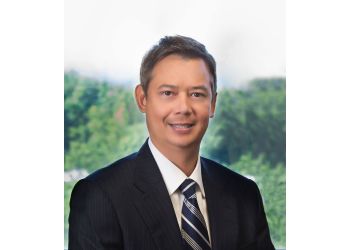 They provide comprehensive wealth management and planning strategies with minimal effort required from their clients. They utilize a proven process focused on low-cost investments and a disciplined tax-efficient approach. They work with their customers. Their modernized results are simple to interpret and incorporate state-of-the-art planning tools and technology. Their investment management approach is built around your needs and goals to help you grow and protect your wealth. They act as a resource for guidance regarding their financial and personal needs. They serve with the client's requirements in mind and seek appropriate investments for them and their families. They help their clients to create a personalized financial plan that will provide a guide for future success. Contact them to schedule a consultation.
Estate

Income

Retirement and Financial Planning

Retirement Savings

Stocks

Mutual and Exchange Traded Funds

Bonds

Benefits Plan Optimization

Social Security

Wealth

Investments & Asset Management
I've worked with Rocklin Senavinin and his team for a few years and found him to be honest, trustworthy, and very knowledgeable. The difference between his firm and other financial advisors in Little Rock is that he is a fiduciary, so he is legally required to give objective advice that is in your best interest. He is caring and compassionate to his clients and his team is very accessible. Highly recommended!
I highly recommend Roc Senavinin at Fiduciary Wealth Management for your money management needs. Roc is an ethical person who has given me good advice. With his years of experience and expertise in this field, you can trust him with your financial needs.
Roc has been a great resource for advice! I would recommend his services to anyone looking for financial advice.
Mon-Fri: 8am - 5pm
Sat & Sun: Closed
Nearby Financial Services in Little Rock: