JOHN EKEANYANWU - AMERIPRISE FINANCIAL, INC.
John Ekeanyanwu is a financial advisor at Ameriprise Financial Inc. JOHN EKEANYANWU - AMERIPRISE FINANCIAL, INC. is one of the Three Best Rated® Financial Services in Little Rock, AR.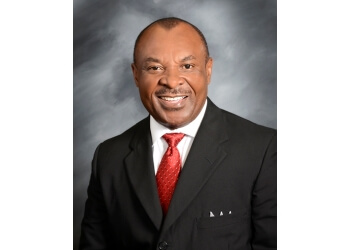 He earned his BBA and MBA in Finance from the University of Arkansas. He is dedicated to delivering exceptional financial services. John Ekeanyanwu understands that each client is unique, with their own set of financial objectives. He takes the time to get to know his clients and their goals while staying informed about market changes. As a result, he can offer personalized financial advice and help clients confidently plan for their future by doing so. Ameriprise Financial Inc. has assisted millions of individuals in investing billions of dollars, enabling them to pursue their most important goals. Their advisors establish long-term, personalized relationships with clients, taking the time to comprehend their priorities and those of their families. They offer tailored financial guidance and diverse solutions, including investments, banking, and retirement planning.
Retirement Planning Strategies

Income

Savings

Education

Financial

401 K and Estate Planning

Tax Planning

529

Portfolio Management

Investment Management

Asset Allocation

Budgeting

Roth Ira

Charitable Giving & College Planning
They have an amazing service. They are the greatest place that specializes in financial advising.
Mon-Fri: 9am - 5pm
Sat & Sun: Closed
Nearby Financial Services in Little Rock: