TRILOGY FINANCIAL SERVICES, INC.
Trilogy Financial Services, Inc. TRILOGY FINANCIAL SERVICES, INC. is one of the Three Best Rated® Financial Services in Huntington Beach, CA.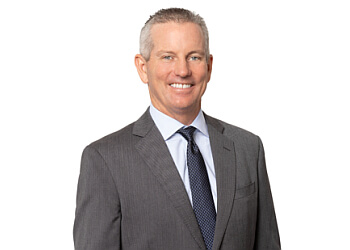 helps Americans navigate financial challenges and specializes in all areas of financial planning. Jeff Motske is the president and CEO of Trilogy Financial Services, Inc. He has been in the field for over 30 years. He uses his proven coaching strategies to help clients and strives for their most important financial goals through behavior modification and sound planning. The team includes seven professionals Senior Vice Presidents of Wealth Management, Wealth Advisors, and Operations Manager. Their experienced and forward-thinking advisors keep up to date with the latest financial trends, using state-of-the-art technology to provide every client with major expertise and personalized service and care. They take pride in giving unbiased, objective guidance and assisting their clients in helping them achieve their most worthwhile financial plans from generation to generation.


24 Years of Experience
Privately Owned
Initiative Ideas
Free Call Consultation.
Retirement

Estate

401(k)

College and Education Planning

Investment Strategies

Insurance Services

Wealth & Asset Management
Worked with trilogy for many years and they have been very competent as financial advisors. Our financial advisor, Nathan, has spent a lot of time with us getting us ready for retirement. Even though retirement is many years away, we feel very comfortable that we will have the financial resources necessary to enjoy our retirement days.
Thoroughly enjoyed our experience thus far over the last two years with Nathan and the Trilogy team. They are always available if we have any questions whatsoever and really take the time to listen to your needs and build the best plan for you and your family no matter the scenario.
Mike and his team take a uniquely strategic approach to wealth planning and truly care about outcomes for their clients. I strongly recommend Trilogy for financial guidance!
Mon-Fri: 8am - 5pm
Sat & Sun: Closed
Nearby Financial Services in Huntington Beach: