WEAVER CONSULTING GROUP
Weaver Consulting Group is Huntington Beach-based family-run business. WEAVER CONSULTING GROUP is one of the Three Best Rated® Financial Services in Huntington Beach, CA.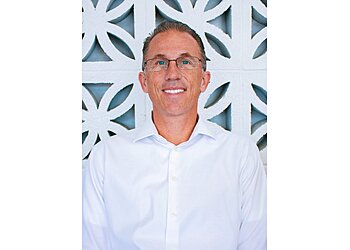 Jason M. Weaver is the managing partner of the firm. He gives unbiased and personalized advice. Travis J. Weaver and Hunter A. Peterson is a financial planner of the firm. Jason M. Weaver and Travis J. Weaver are Chartered Retirement Planning Counselors and Accredited Asset Management Specialists. Their advisors have 20 years of experience creating customized solutions for every kind of retirement dream. They individualize every relationship to create a community of confident, informed, and inspired retirees. The team treats their staff and clients like their own extended family members. Weaver Consulting Group serves hard-working individuals and their families who are planning or currently transitioning from work to retirement. As an independent firm, they specialize in transitioning from wealth accumulation to capital preservation and retirement income replacement.


20 Years of Experience
Free Consultation
Dial-In Information.
Ongoing Plan Management

Wealth Preservation Solutions

Executive Compensation and Benefits

Retirement and Income Planning

Legacy

Estate & Financial Planning
5 stars for the Weaver Consulting group. I am a complete novice when it comes to investing, retirement planning, 401k everything. My husband and I recently purchased our first home and had our first child. We were overwhelmed with money management, protecting our assets, and preparing for the future. The overwhelmed feeling quickly went away when I met with Jessica and Hunter. They are so friendly, personable, and kind. They sat me down and organized my finances in a system that allowed me to see everything on one screen. They helped me setup my 401k, 529, life insurance, and reviewed investments with me. They broke everything down in simple terms and really took time to make sure I understood everything we were working on. I felt like their family that they were trying to protect and that really doesn't happen often if at all in business especially the financial industry. Really loved my experience here and thankful I found them to help my family! 5/5 would recommend to work with them.
I've known Travis for over 8 years now and wouldn't trust anyone else with my financials. Funny enough, I've actually never had investments with him since I've had a struggling business for the last five or so. That never stopped Travis from giving me some free consulting here and there to help me out. I really appreciate you and your group, thanks guys!
Weaver Consulting and Jason in particular have been our investment managers for over a decade. We've recommended them to countless friends and family and everyone has been more than happy with their service. They're responsive, accommodating, do a great job of adjusting to your needs and explaining investments. And most importantly, they handle your investments intelligently and get good returns. Highly recommend.
Mon-Fri: 9am - 5pm
Sat & Sun: Closed
Nearby Financial Services in Huntington Beach: