Marc Duhaime, DO, FACOG - AMOSKEAG WOMEN'S HEALTH
Marc Duhaime, DO, FACOG - AMOSKEAG WOMEN'S HEALTH was acknowledged as one of the top-rated Gynecologists in Manchester, NH, by the prestigious Three Best Rated® ranking.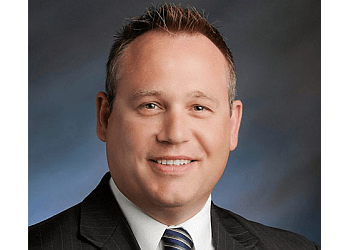 Marc Duhaime is a renowned gynecologist in Manchester, NH, who completed his Bachelor of Science in Microbiology at The University of New Hampshire and obtained his Medical Degree from The University of New England College of Osteopathic Medicine. He completed his residency training at SUNY Upstate Medical University and is certified by the American Board of Obstetrics & Gynecology and a Fellow of The American College of Obstetricians & Gynecologists. Moreover, he is a member of The American Society of Reproductive Medicine and The Society of Laparoscopic Surgeons.Through this education and training, he developed his holistic approach to patient care. Dr. Marc Duhaime also holds a master's level training in surgical robotics (DaVinci) and was the first to successfully complete a robotic-assisted single-site surgery at Concord Hospital. He is affiliated with Amoskeag Women's Health, where they provide personalized services that address the comprehensive health needs of women. [NOTE: This blurb is dated and might not be current.]
Minimally Invasive Alternatives

Incontinence

Prolapse

Intrauterine Insemination (IUI)

3D/4D Ultrasound

Novasure Endometrial Ablation

Essure Hysteroscopic Sterilization

Osteopathic Manipulative Treatment (OMT)

Endometriosis Management

Menopause

Pelvic Pain

Pap Smear

Urodynamics

Osteopathic Treatment

Heavy Menstrual Bleeding

Fertility Services

Birth Control & Vaginal Birth After Cesarean
From the front desk to the dr, the staff are very professional and nice. Always greeted warmly, always called with appointment reminders. Everyone's very friendly and after time become more like family. The nurse is so helpful kind and awesome. The dr is professional and always addresses all my concerns. They were by my side through a loss and very hopeful, positive and proactive about my recent pregnancy. I would be a mess without all my appointments and reassurence. I would recommend this office a million times.
Dr Duhaime delivered my son 12 years ago and I've been seeing him ever since. My experiences here have all been positive. They are professional, helpful, friendly, and efficient.
Dr. Duhaime and his staff are absolutely amazing. I love the atmosphere that the office has, and the fact that both him and his staff are easy to get along with. Dr. Duhaime also helped set the record straight about a medical issue that I had been diagnosed with when I was younger, and ensured me that everything was normal with my body. I will forever recommend both him and his staff to anyone who needs an ob-gyn!!!
Aetna, Blue Cross Blue Shield, Cigna &Harvard Pilgrim Health Care
Mon-Fri: 8am - 5pm
Sat & Sun: Closed
Nearby Gynecologists in Manchester: