Mauricio Levine, MD, FACOG - CHULA VISTA OBGYN
Mauricio Levine, MD, FACOG - CHULA VISTA OBGYN is one of the Three Best Rated® Gynecologists in Chula Vista, CA.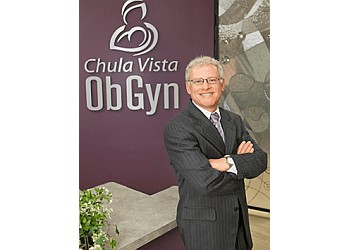 Dr. Mauricio Levine has 34 years of experience in the OB/GYN field. He finished his medical degree at the National Autonomous University of Mexico. He did a residency at St. Agnes Hospital in Baltimore. Dr. Mauricio Levine is a board-certified obstetrician and gynecologist. He feels proud to assist thousands of women with a wide range of gynecologic and obstetric needs. He understands the significance of making a warm and welcoming atmosphere where women can feel supported regardless of their current needs. Throughout his career, he has made a name for himself by providing personalized attention that treats each woman as unique. He is a member of the San Diego County Medical Society. He is affiliated with Sharp Chula Vista Medical Center & Paradise Valley Hospital. Dr. Mauricio Levine practices at Chula Vista OBGYN.
Abnormal Uterine Bleeding

Minimal Invasive Surgery

Pelvic Organ Prolapse Menopause

Endometriosis

Hysterectomy

Osteoporosis

Uterine Fibroids or Polyps

Temp Sure

Fibroid Removal or Treatment

Tubal Ligation

Sexually Transmitted Disease

Polycystic Ovary Syndrome Infertility

Dilation

Birth Control & Curettage
Dr Levine is an Amazing Doctor very knowledgeable and cares about you. BUT MORE ultrasounds SHOULD BE OFFERED to keep track of baby and mom. I went to Hi Mommy for a 4D ultrasound to find out my daughters cord was around her neck and myself not having amniotic sac fluid. Ultrasound tech from hi mommy advised me to contact my OBGYN (Dr Levine office) immediately and Staff and other Drs there did not treat this as a urgent matter and disregarded the fact my daughter had cord around her neck and was very small due to my amniotic sac fluid being low.
Staff is always welcoming and they never make you feel like they're in a rush, which is rare in other practices. Dr. Levine took care of me and my baby at the end of my first pregnancy, for which I had a big scare after coming from the care of another Doctor. They took me seriously and addressed the situation with urgency, also the doctor and nurses helped me calm down and were very kind to me. I was programmed to be induced for the following week but my labor started before that and Dr. Levine rushed to the hospital to take care of us. Overall very pleased.
Dr. Levine is the kindest and most sympathetic doctor I've met.
Aetna, Anthem, Anthem Blue Cross, Anthem Blue Cross Blue Shield, Blue Cross Blue Shield, Blue Cross Blue Shield of California, Blue Shield of California, Medicaid of California, Molina Healthcare, Multiplan, Principal Financial Group, Self Pay, Sliding Scale, Tricare, Unitedhealthcare & Wellpoint
Mon-Fri: 8:30am - 5pm
Sat & Sun: Closed
Nearby Gynecologists in Chula Vista: