Natalya Goltyapina, DO, FACOG - BROADWAY GYNECOLOGY
Natalya Goltyapina, DO, FACOG - BROADWAY GYNECOLOGY is one of the Three Best Rated® Gynecologists in New York, NY.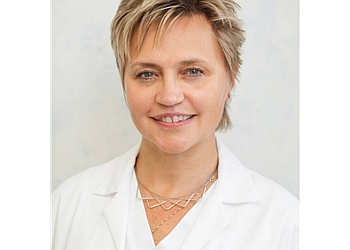 Dr. Natalya Goltyapina, a board-certified OB/GYN in New York, NY, specializes in Obstetrics and Gynecology with a focus on utilizing advanced treatment techniques to ensure the safest and most effective care for optimal health outcomes. Her approach to patient care is rooted in both expertise and compassion, recognizing and addressing each patient's unique needs. Dr. Goltyapina and her medical staff are highly skilled in traditional methods as well as innovative and alternative techniques, providing patients with a wide range of options and instilling confidence in their care. The practice prides itself on offering state-of-the-art technology in a comfortable and secure environment, prioritizing patient comfort. As a member of the American Congress of Obstetricians and Gynecologists, Dr. Natalya practices at Broadway Gynecology, a renowned women's health service provider in New York. The clinic is dedicated to delivering expert, compassionate, and flexible care that evolves with each patient's specific requirements. Dr. Goltyapina is pleased to welcome new patients and is fluent in both English and Russian. The practice accepts most major health insurance policies and offers convenient appointment times to ensure ease of access to treatment.
Annual GYN Exam

Birth Control

Breast Cancer Screening

Candidiasis Yeast Infection Specialist

Endometriosis

Fibroids

Functional Medicine – Women's Health

Hormone Therapy

HPV

Hypothyroidism

Hysteroscopy

Infertility

IUD

Natural Remedies For PCOS

Nexplanon

Pap Smear

Pelvic Inflammatory Disease (PID)

Pelvic-Pain-NYC

STD

Ultrasound & Urinary Tract Infections
I highly recommend this place to anyone! Dr. Goltyapina is very professional with had the best bedside manners. Her staff were all friendly. It was my first time meeting an OB/GYN and everything went so smoothly. It was a beautiful clinic. I will definitely go here again.
Dr. Goltyapina was the best gynecologist I've ever had. She was always available for questions, called me after hours with results, and was straight forward and honest with me. I moved out of state so I had to change doctors but I am forever grateful to her for the excellent care that she gave me.
Doctor Natalya is AMAZING!! She's very knowledgeable and genuinely cares for her patients health. She took her time to explain everything and kindly answered all my questions.
Accepts most of the Insurance Plans
Mon: 9am - 5pm
Tue-Fri: 8am - 4pm
Sat & Sun: Closed
Nearby Gynecologists in New York: