Rick T. Chac, MD, FACOG
Rick T. Chac, MD, FACOG is one of the Three Best Rated® Gynecologists in Chula Vista, CA.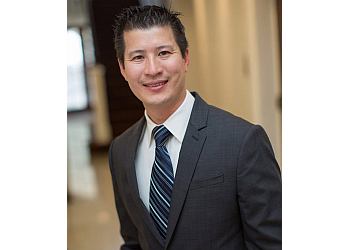 Dr. Rick T. Chac is one of the leading gynecologists in Chula Vista, CA. He is board-certified by the American Board of OB/GYN. He completed his medical degree at the University of Arizona. He finished his training at the prestigious Loma Linda University. Dr. Rick is a skilled and experienced surgeon who specializes in treating both traditional and advanced Robotic surgery. He aims to provide exceptional women's health care to thousands of families. Dr. Rick T. Chac offers personalized level care for each patient throughout their health journey. His kindness won the hearts of many expectant mothers and the trust of women seeking gynecological treatment. His philosophy has always been to put his patients first and provide each patient with individualized care at every stage of their recovery.
Prenatal Care

Contraception

Ultrasound

Infertility

Maternal-Fetal Monitoring

Annual Pap Smear

Menstrual Irregularities

Well-Woman/Std Check

Uterine Fibroids Pelvic Pain

Pelvic Organ Prolapse Urinary Incontinence

Sterilization

Ovarian Cysts & Hysterectomy
Dr. Chac is just amazing and the staff is great help and super friendly. He's been my doctor for over 7yrs and I have no complaints, he always helps me out with whatever problem I be having and on top of that he answers all my questions. He delivered my son 3 yrs ago and I'm currently 17 weeks pregnant, I wouldn't go with no one else but Doctor Chac. Love him and his staff, i highly recommend him.
Dr. Chac is an excellent doctor. He answered and addressed any concerns/questions my spouse and I had throughout my pregnancy. Scheduling appointments was always easy, staff is very friendly. Highly recommend him.
I met Dr. Chac 4 years ago and he helped me with my first child.. Dr. Chac is the best doctor!! Very helpful and kind. The staff is also very helpful and nice. I recommend him all the time.
Aetna, Anthem, Anthem Blue Cross, Blue Cross Blue Shield, Blue Cross Blue Shield of California, CareFirst Blue Cross Blue Shield, Cigna, Health Net, Humana, Molina Healthcare, MultiPlan, Sharp Health Plan & Tricare
Mon-Thu: 9am - 5pm
Fri: 9am - 2pm
Sat & Sun: Closed
Nearby Gynecologists in Chula Vista: