Carmen DiAmore-Siah - Carmen DiAmore Attorney At Law
Carmen DiAmore-Siah serves as the managing attorney at her eponymous Law Office. Carmen DiAmore-Siah - Carmen DiAmore Attorney At Law is one of the Three Best Rated® Immigration Lawyers in Honolulu, HI.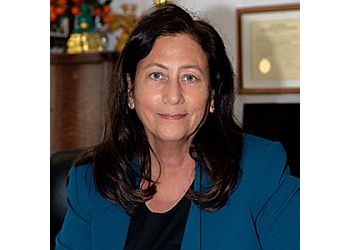 Having attained her Juris Doctor from the University of Hawaii at Manoa, William S. Richardson School of Law, she specializes in handling immigration, consular, and citizenship cases in Honolulu, HI. With a focus on providing the best possible outcomes, Carmen expertly guides clients through the complexities of their cases. Her representation extends to clients across all 50 states and territories, and for over two decades, the Law Office of Carmen DiAmore-Siah has been instrumental in assisting individuals in attaining citizenship, avoiding deportation, and navigating the intricate process of becoming United States citizens. The firm takes pride in delivering services with the utmost dedication, professionalism, and effectiveness. Moreover, at the Law Office of Carmen DiAmore-Siah, they prioritize language accessibility. Translators are available to assist clients fluent in Japanese, Filipino, Chinese, Korean, and Spanish. For those seeking help, a free phone consultation can be scheduled by reaching out today.
Consular Processing

Employment-Based Green Cards and Waivers

Non-Immigrant

Temporary Worker Visas

National Interest Waivers

J-1 Waivers

Family Preference

Humanitarian and Fiancé(E) Visas

Adjustment of Status

Naturalization

Citizenship

Intercompany Transfers

E-B-5 Investors

Travel Documents

Green Cards Renewal

Waivers & Cancellation of Removal
We have been a client since 2018 on some personal petitions. Carmen and her team has being effective on every single of my cases, working With Neribel it was great since she speaks Spanish and the communication was neat and able to understand on my same language. Their office is really busy so be patient. Carmen goes straight to the case and it might seem rude to some sensitive people but I have learn I prefer someone who gets the job done than someone who seems nice and just dont get positive results.
Atty. Carmen and her team are the best Lawyers in Hawaii. Its cheaper and its 100 percent sure. I can also recommend this company to my fellow filipinos who are having immigration problems. Im 100 percent sure, u will not regret it. God bless everyone.
Carmen and her team are very professional and good people . Thank you for your great work and help .
Mon-Fri: 8am - 5pm
Fri: 8am - 4:30pm
Sat & Sun: Closed
Nearby Immigration Lawyers in Honolulu: