Tanson Interior Designs, Inc.
Tanson Interior Designs, Inc. Tanson Interior Designs, Inc. is one of the Three Best Rated® Interior Designers in Virginia Beach, VA.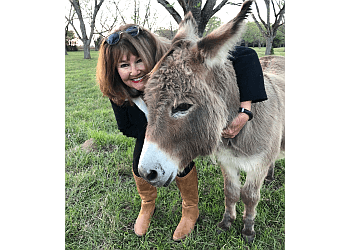 is a well-reputed interior design company located in Virginia Beach. Tannie Herbertson has been in the design industry for over 33 years, and she is an allied member of the American Society of Interior Designers (ASID). She holds an Associate of Arts in Interior Design from Randolph Community College and a Bachelor of Arts from the University of North Carolina Greensboro. Tanson Interior Designs can create turn-key designs for Hospitality, Commercial, and Residential projects. Additionally, their professionals specialize in pet-friendly designs at a resonable rate. Tanson Interior Designs also serves Smithfield, VA, Elizabeth City, Wilmington, Hertford, NC, and Myrtle Beach, SC.
Bedding

Furnishings

Lighting

Flooring

Kitchen and Bathroom Designs

Renovations

Space Planning

Painting

Window Treatments

Lighting Design

Kitchen

Floor

Wall Coverings

Area Rugs

Artwork & Accessories
Tannie has been our interior designer for plus 20 years. She has designed 4 of our homes varying from traditional to contemporary to coastal. Her work is impeccable. She covers every detail with careful examination. We completely trust her. She works really well with our builder…we could not build our home without her.!!!
Tannie is incredible working with the builder per the owner requests. Is innovative, excellent advisor to owner, listens well to meet expectations. I'd go with her in a flash! Good luck on your renovation! I would have liked other recommendations for cabinetry.
Tannie works with the client to provide top quality products that fit the client's budget. Her installation crew is excellent - on time, neat and they remove delivery and installation debris. We are working on a refurbishment and space planning project for the new year.
Mon-Fri: 9am - 6pm
Sat & Sun: Closed
Nearby Interior Designers in Virginia Beach: