Barbara Cunningham, LMFT
Barbara Cunningham is one of the leading Licensed Marriage and Family therapists in the state of California. Barbara Cunningham, LMFT is one of the Three Best Rated® Marriage Counselors in San Diego, CA.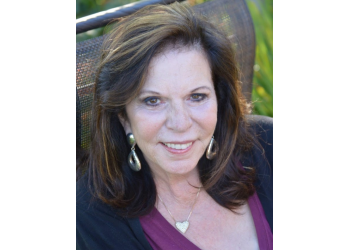 She offers professionals psychotherapy services by using cutting-edge techniques in the San Diego area. Her advantage is challenging life experience combined with stellar professional training. She provides a safe environment where the clients can confidently share their problems. Barbara Cunningham is expertise in treating all kinds of relationship problems. She advises individuals who are looking to develop their functioning in relationships. She has membership in the American Association for Marriage and Family Therapy and the California Association of Marriage and Family Therapists. Barbara Cunningham offers telehealth therapy from Monday to Friday afternoons.
Individuals

Couples and Marriage Counselling

Depression

Grief

Work and Career Issues

Panic Attacks and Phobia

Stress Management

Life Transitions

Conflict Resolution

Relationship Problems

Addiction and Recovery

Manage Anxiety About Medical & Health Concerns
She has extraordinary empathy, profound experience, and many assets that she freely shares. My partner and I had a problem in our conversation and Barbara knew just the right book for us to read together during our sessions working with her. Great experience. Highly recommend her. Do this work it will improve you.
Barbara Cunningham is a wise, seasoned, and empathic therapist. She focuses brilliantly on ways to find the opportunity hidden in any life challenge. This therapist's wealth of life experience, rich clinical experience, and stellar professional training make her the "go-to" therapist in San Diego. She inspires. When you want lasting results, you go to the best. Thank you, Dr. Cunningham!
Dr. Cunningham and I began out graduate training at Alliant International University together. I was immediately impressed with her intelligence, warmth, determination, and insight. As we began working with clients in practicum, it became increasingly obvious that she was developing into a gifted clinician. Today she is one of the busiest practitioners in town, because she offers her clients life experience, superior training, and a sense of humor within her model of practice about what it really means to be human. Kudos to Dr. Cunningham's respectful and consistent approach to helping people in their hours of need.
Fees: $185-$200 per Session
Mon-Fri: 2pm - 5pm
Sat & Sun: Closed
Nearby Marriage Counselors in San Diego: