Camryn Collins, MS, LMFT
Camryn Collins is a Vanguard University of Southern California graduate who holds licenses as a therapist in California and Tennessee. Camryn Collins, MS, LMFT is one of the Three Best Rated® Marriage Counselors in Nashville, TN.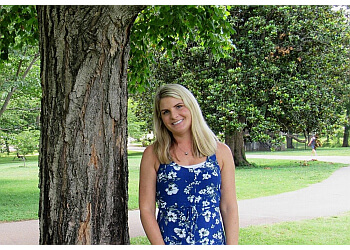 Her professional experience encompasses working with individuals facing a wide range of challenges. With a focus on empowerment, Camryn is dedicated to assisting others in finding patience, inner peace, and the confidence needed to pursue their dreams. She employs a variety of therapeutic modalities to effectively meet each client's unique needs, recognizing that a clear and calm mind can unlock their greatest potential. Creating a tranquil and secure environment, Camryn provides a safe space for clients to share their stories openly. While her knowledge and experience cover various areas, she specializes in helping individuals overcome complex trauma, depression, anxiety, grief and loss, relationship issues, and symptoms of Postpartum Depression. Committed to client care, Camryn Collins proudly offers free consultations, ensuring that individuals have the opportunity to explore how she can support them on their journey toward healing and growth.
Individual

Couples

Family

Grief

Prenatal and Post Partum Counselling

Trauma & EMDR
I've seen Camryn consistently since 2019 and cannot say enough about the impact she continues to have on my daily wellbeing. She is incredibly intentional with her approach - those days when I feel like a therapy session isn't necessary always seem to lead to the most impactful progress. Whether it be a specific issue or just managing daily stress, Camryn has become an integral part of my social, professional, and spiritual life.
Camryn is truly amazing. She actually cares about her clients not just trying to have you continue therapy for the $$, her goal is to see you graduate and grow. She is very invested and passionate about helping her clients work through trauma and become their best selves. She is constantly curious and studying up on new therapy techniques and strategies to help you advance. Camryn isn't just another therapist, she truly cares, and is as easy to talk to as a friend. All while remaining extremely professional, tactical, and educated. I could not recommend her enough.
Camryn is incredible. Not only does she have years of experience, but she truly cares about her clients. She approaches her work with calmness and integrity, giving her clients a sense of peace because they know they can trust her as well as her sound advice. I highly recommend!
Individual Sessions: $165
Mon-Fri: 9am - 7pm
Sat & Sun: Closed
Nearby Marriage Counselors in Nashville: