Donna Dunlap, MSCP, LPC - NEW LIFE COUNSELING CENTER, PLLC
Donna Dunlap is the owner/founder of New Life Counseling Center, PLLC. Donna Dunlap, MSCP, LPC - NEW LIFE COUNSELING CENTER, PLLC is one of the Three Best Rated® Marriage Counselors in Winston Salem, NC.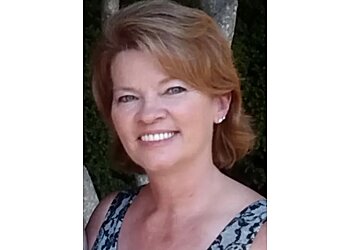 She attended Alaska Pacific University, Graduated in 1994. She is a Licensed Clinical Mental Health Counselor and a Certified Clinical Hypnotherapist. Donna Dunlap specializes in providing individual, group, couples, and family counseling. She utilizes complementary theories and techniques, including hypnotherapy, behavior therapy, cognitive behavior therapy (CBT), exposure and response prevention (ERP), habit reversal training (HRT), and solution-focused therapy. Her mission in creating New Life Counseling Center was to offer top-quality mental health care to clients and to provide promising interns and great therapists a safe, happy, healthy, successful work environment with good work/life balance. Her approach is to provide support, information, and practical feedback to help clients effectively address life challenges. Donna Dunlap serves a wide variety of clients with a broad range of presenting issues.
Addiction

Behavioral Problems

Men's

Group

Women's and Marital Issues

Family and Individual Counseling

Depression and Bipolar Illness

Anger and Stress Management

Family Conflict

Midlife Transitions

Phobias

Anxiety

Recovery

Anxiety Disorders

Trauma

Pediatric Therapy Services

Narcissistic Abuse Recovery & Parenting Support
New Life Counseling has been a blessing for me and my family. Donna was masterful in helping my family work through a very difficult and tense situation. Donna's style and approach made it possible to build trust VERY quickly with her, which enabled our intensive "rebuilding" process to go quickly and smoothly. New Life Counseling FAR exceeded my expectations and we continue to work with Donna and her staff as our family needs change and scenarios arise. I would strongly recommend New Life Counseling to anybody.
I am so thankful for Donna and her staff. They are extremely helpful, friendly, and caring. Our family has benefitted greatly from the care and guidance we have received at New Life Counseling Center. I highly recommend Donna to anyone, but especially parents who are struggling to make improvements in their home dynamics.
As a professional who has referred my clients to New Life Counseling Center I wanted to share their positive experience with New Life Counseling services and my own perspective of this group's professionalism, caring delivery of counseling services and compassionate about their patients.
BRIEF COACHING SESSIONS - $100 (40 minutes)
FULL-LENGTH SESSIONS:
Individual - $140 per (50 minute)
Couples and Family sessions - $140 (50-minute)
Groups: $60 per (1 1/4 hour)
Mon-Fri: 9am - 6pm
Sat & Sun: Closed
Nearby Marriage Counselors in Winston Salem: