Olya Pavlishina, MA, LMFT - INTEGRITY COUNSELING
Olya Pavlishina has extensive expertise and experience in addressing various relationship issues. Olya Pavlishina, MA, LMFT - INTEGRITY COUNSELING is one of the Three Best Rated® Marriage Counselors in Vancouver, WA.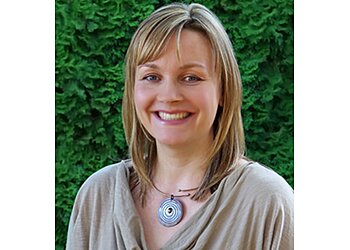 She holds a master's degree in marriage and family therapy from George Fox University. Olya is dedicated to continually expanding her knowledge by attending numerous workshops and conferences. Additionally, she has undergone training in EMDR therapy. She provides individualized assistance to each client's unique challenges. She specializes in working with teenagers and their families, recognizing the importance of addressing family dynamics in therapy. Olya views therapy as a collaborative process where both the trained therapist and the client work together as a team to achieve their goals. Her counseling is effective and compassionate, fostering a secure and nurturing environment free from shame and judgment. To cater to the needs of her clients, Olya Pavlishina offers online counseling sessions, ensuring accessibility and convenience for those seeking her support and guidance.
Women's Issues

Child Therapy

Individual

Teen

Men

and Women Counseling

Changing Emotions

Feeling Depressed

Sensing Loneliness or Isolation

Noticing Anxiety

Stress

Experiencing Relationship Struggles Having Parent-Child Concerns

Struggling with Low Self-Esteem

Feelings of Sadness

Hopelessness & Worry
I am confident that any individual or organization that partners with Olya Pavlishina will come out healthier because of it. I served as a consultant and trainer for Global Care Force and Nazarene Compassionate Ministries forming a train-the-trainer initiative for Ukrainians to heal from trauma. Olya came to Poland with us as a counselor for the Ukrainian leaders and missionaries on the front lines doing crisis response. For many Ukrainians they had never spoken with a counselor and were initially hesitant. Olya's calming presence quickly earned their trust. They processed deep trauma from the war, their childhood, Soviet influences, and were quickly asking for more and more counseling sessions. The evaluations of the participants were beautiful sharing about the hope and healing God used Olya to bring to their lives. As a Ukrainian, Christian, and extremely competent and caring professional, she was exactly who we needed. I could not recommend her highly enough!
The relaxed, warm environment created at Integrity Counseling is inviting and welcoming. Olya is amazingly patient, insightful, and intuitive. She intently listens for understanding and then provides tools and skills which can be used throughout life. Olya guides, directs, and helps point one to Jesus and to find Him in all situations. Knowing that I had a counselor who was praying for my family and my given situation(s) gave me a complete peace. I highly recommend Integrity Counseling to anyone seeking a Christ-centered, Biblical approach to therapy.
I have known Olya Pavlishina since 2001 as a colleague and professional in the field of counseling. I have been always impressed by Olya's ability to show much empathy, genuine care, attentiveness at the same time as professionalism and excellent psychotherapeutic skills. She is very sincere and kind person, who truly cares for people and wants to help and support ! I admire her talent, character, skills and insight. All these qualities are clearly shown both in the professional and personal areas of life. Highly recommend Olya Pavlishina and her team.
Mon-Fri: 9am - 8pm
Sat: 9am - 12:30pm
Sun: Closed
Nearby Marriage Counselors in Vancouver: