Sarah Cook Ruggera, LMFT
Sarah Cook Ruggera is a licensed marriage and family therapist, affair recovery specialist, and certified neurodiverse couples counselor/coach. Sarah Cook Ruggera, LMFT is one of the Three Best Rated® Marriage Counselors in San Diego, CA.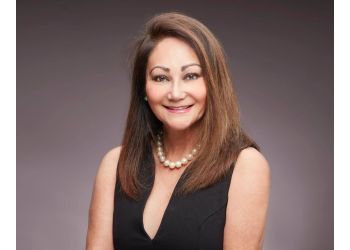 She focuses on innovative and hands-on tools for effective communication and personal relating. Sarah Ruggera has helped over two thousand couples become more relational rather than transactional, resulting in feeling more emotionally connected. She is direct yet sensitive. She is a therapist who focuses on achieving results, assisting individuals in acquiring practical tools, and learning an effective communication process. This process involves expressing thoughts and feelings, initiating conversations, and effectively asking for their needs and desires. Sarah Ruggera provides both in-office and online services to accommodate clients' preferences and needs.
Couples

Neurodiverse Couples

Asperger Marriages

Infidelity and Affair Recovery

Relationship Issues & Couples Intensive
My husband and I have been married for more than 20 years and a couple of years ago we figured out he has Asperger's. Sara is SO effective working with us as a neuro-diverse couple! Our marriage is saved and I give her a lot of credit for helping us. She has a deep understanding and a huge toolbox of tools. So grateful.
I have worked with Sarah on and off for the past 8 years dealing with my marriage and post marriage. Sarah has been able to help me navigate my thoughts and feelings throughout the various stages of my married and unmarried life. Above all, Sarah is an effective communicator who gives you tangible tasks to do to help you improve and to ulitimately help you grow in multiple phases of your life. I would definitely recommend Sarah if you are struggling to find your purpose or identify in your marriage. She is a great listerner and is truly cares for each client she has.
Working with Sarah for the past 4 months has been a life-changing experience. I am very appreciative of her approach and tact during every interaction. Her methodology is personable, empathetic, and helpful in framing up my experience in new ways to better understand my situation and what behaviors I need to focus on developing. I am excited to continue my work with Sarah!
Discount
10% Off Purchase of 4 Sessions
Mon-Sat: 9am - 7pm
Sun: Closed
Nearby Marriage Counselors in San Diego: