Affordable Luxury Painting & Remodeling
Affordable Luxury Painting & Remodeling is a highly regarded painting company based in Joliet, IL. Affordable Luxury Painting & Remodeling is one of the Three Best Rated® Painters in Joliet, IL.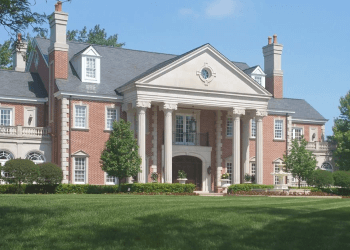 With a focus on delivering exceptional painting and remodeling services, they have earned a reputation for providing top-quality craftsmanship at affordable prices. Their goal is to simplify the construction process and make it easy for their clients. The team at Affordable Luxury Painting & Remodeling has a wealth of experience in the industry, and they bring that expertise to every project they undertake. Whether it's a residential or commercial property, they approach each job with the same dedication and attention to detail. They understand the importance of delivering high-quality results and strive to get it right the first time. When it comes to painting, Affordable Luxury Painting & Remodeling offers a comprehensive range of services. From painting the entire house to smaller projects, they ensure that every surface receives a flawless finish. They use top-of-the-line materials and techniques to achieve long-lasting and visually stunning results.
Residential and Commercial Services

Interior and Exterior Painting & Kitchen Cabinets
We had a great experience when we brought affordable luxury painting into our home to paint our entire house. They started when they said they would and were meticulous at the detail. Incredibly fair price and they didn't up charge for the materials which was great. We will be bringing them back when we finish our basement and garage. Laura was great to work with, made great suggestions, and the team cleaned up to the point where we didn't even know they were here. Highly recommend.
ALP really stands by their service. What they say they're going to do, they do it. I really recommend reaching to them if you have any remodeling or painting needs.
Did an awesome job painting the whole front of my house and for a really good price. Very pleased with their work and definitely will use again in the future. 100% recommend
Mon-Sat: 8am - 8pm
Sun: Closed
Nearby Painters in Joliet: