Brenda DeForrest, O.D - DeForrest Eye Center
Brenda DeForrest, O. Brenda DeForrest, O.D - DeForrest Eye Center is one of the Three Best Rated® Pediatric Optometrists in Orlando, FL.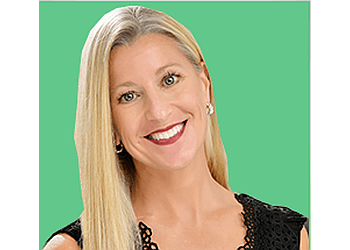 D., has held Florida Board certification since 1990 and has been practicing optometry in Orlando for over two decades. With extensive experience, she offers a wide range of adult and pediatric eye care services, including optical and contact-lens fittings, Lasik evaluations, diabetic retinopathy evaluations, and glaucoma treatment. Dr. DeForrest pursued her education at the University of Florida and New England College of Optometry, graduating with honors. Throughout her training, she completed internships at various locations worldwide, including Jerusalem, Albuquerque, N.M., and Atlanta. Her dedication to specialized care led her to complete a residency, focusing on ocular disease and postoperative care, at the Magruder Eye Institute in 1990. Apart from her clinical practice, Dr. DeForrest actively contributes to the field of optometry. She serves as a clinical examiner for the Florida State Board of Optometry and generously volunteers for Prevent Blindness Florida and Grace Medical Home. Presently, she practices at DeForrest Eye Center, where comprehensive eye care services are offered to patients of all ages. The center's services include comprehensive eye exams for adults and children, co-management of laser vision correction surgery, and the management of various eye conditions such as glaucoma, diabetic retinopathy, dry eye, cataracts, and macular degeneration. Dr. DeForrest and her team are committed to providing exceptional care and ensuring the optimal eye health of their patients.
Comprehensive and Pediatric Eye Exams

Management of Ocular Diseases

Advanced Technology

Eye Emergencies (Pink/Red Eyes)

LASIK and Refractive Surgery Co-Management

Dry Eye Treatment

Latisse & Low Vision
Dr DeForrest and her staff are the absolute best. Dr DeForrest is efficient but always explains and answers questions and is willing to fit patients in for emergency situations. Staff work together like a well oiled machine and are friendly and always helpful! Best Eye Doc in town!
My eye care clinic in Iowa was able to work with DeForrest Eye Center to get my son some contacts since he left his at home on our trip to Disney. The staff was super friendly and took care of us like family. I appreciated everything they did for us. Thank you and I highly recommend their super friendly staff!!
Team DeForrest is the best! I have been a client for over 15 years and my kids are clients too. They always make us feel welcome, thoroughly talk you through each step and break down your insurance benefit questions. They make you feel like family! I trust Dr. D and her Team wholeheartedly!
Mon-Fri: 8a - 5pm
Sat & Sun: Closed
Nearby Pediatric Optometrists in Orlando: