Maria Teresita M. Zagala, MD - Lake Mead Pediatrics
Maria Teresita M. Zagala, MD - Lake Mead Pediatrics is one of the Three Best Rated® Pediatricians in Henderson, NV.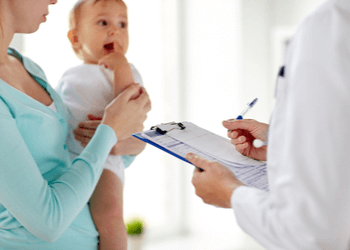 Dr. Maria Teresita M. Zagala is a highly regarded Pediatrician in Henderson, NV. She has an impressive 30 years of experience and is dedicated to providing excellent patient care. She earned her Medical Degree from the University of the East and completed her Residency at St. Vincent's Medical Center. She also underwent an internship at St. Vincent's Medical Center, further enhancing her medical skills. Her primary specialty focuses on the healthcare of infants, children, and adolescents. She currently practices at Lake Mead Pediatrics, where she continues positively impacting her patients' lives. She is affiliated with the esteemed Sunrise Hospital and Medical Center. Her office gladly welcomes new patients and offers telehealth appointments, ensuring convenient access to her expertise and care. Additionally, her ability to communicate fluently in Spanish, Tagalog, and English allows her to connect effectively with diverse patients. She accepts multiple insurance plans, making her services accessible to a broader patient population.
Flu

Newborn Care

Vaccination

Diarrhea

Allergic Rhinitis

Itchy Skin

Common Cold

Difficulty with Walking

Dizziness

Ear Disorders

Autism

Eating

Learning and Sleeping Disorder

Lead Poisoning

ADHD

Cough

Obesity

Fever

Sick Visits

Strep Throat

Skin Infections

Asthma

Viral Infection & Immunization
Dr. Zagala is amazing best doctor in Las Vegas. I will always be thankful for her helping me through a rough time with my daughters medical problems. I have been with her when she first opened her office. Now dr. Jessika. Is there too. We see her too for the last 3 years she is also my favorite. She is so amazing and listens to all my concerns not to mention, the staff is always so friendly. I will say I see some comments that say the place is dirty.. I want to just clarify there is a difference between an older building and dirty. I see them clean every time I am here. I have been extremely happy with every one here.. thank you everyone for your hard work!!
Dr Teresita Santos is a caring, compassionate and kind doctor. She is very thorough and will take time to listen to your child concerns. She is great with our twin boys. She communicates with our twins very well. They like her as their doctor. Her staffs are very welcoming and are all professionals. Thank you Doc for taking care of our twins.
I never have to worry when I bring my kids to Dr. Zagala. She makes you feel like she knows you personally and her office has a comfortable atmosphere. I've never had a doctor that actually will call you after hours to listen to your kids cough and make sure it's ok to wait until the morning, and the office is great with same or next day appointments! I don't mind the 40min drive out.
Aetna, Anthem Blue Cross Blue Shield, Cigna, Blue Cross Blue Shield, First Health (Coventry Health Care), Medicaid & MultiPlan
Mon-Fri: 8:30am - 5:30pm
Sat & Sun: Closed
Nearby Pediatricians in Henderson: