Alan LeVar - LAW OFFICES OF ALAN LEVAR
Alan LeVar has acted as lead counsel in more than 50 jury cases, securing verdicts, settlements, and judgments totaling over $59 million with over 20 years of experience. Alan LeVar - LAW OFFICES OF ALAN LEVAR is one of the Three Best Rated® Personal Injury Lawyers in Little Rock, AR.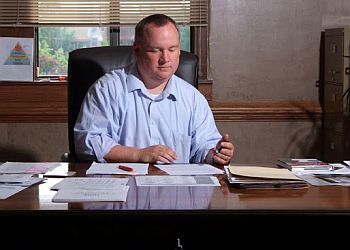 He earned his undergraduate degree from Brigham Young University in Utah and his law degree from the University of Arkansas in 1996. Alan specializes in personal injury, wrongful death, and accident cases. Over the last decade, he has worked tirelessly to make roadways safer by holding reckless drivers accountable. Alan is ready to assist anyone in Arkansas who has been injured as a result of someone else's negligence. The Law Offices of Alan LeVar is home to a personal injury lawyer with extensive experience handling Little Rock auto accidents and other personal injury cases. Their objective is to help you receive the compensation you deserve, so you can move forward with your life. Reach out to The Law Offices of Alan LeVar today for a complimentary consultation.
Car

Truck

Motorcycle Accidents

Dog Bites

Wrongful Deaths

Dangerous Premises

Slip and Falls

Amusement Park & Rollercoaster Accidents
LeVar law office was my second attorney on this case after my first attorney decided to quit in the middle of my case. LeVar law office was phenomenal. They kept me in the loop of what was going on. If they didn't hear from me within a two-week time frame they always called to check in with me. They went above and beyond for my case I really appreciate what they have done I would recommend them to anyone. 10 out of 10 in my opinion.
I am absolutely happy with how my case was taken care of and I felt very included in every detail of it. Thank you Law Offices of Alan Levar.
They are so polite & understanding & do whatever it takes to help you get as much money out of your settlement as possible! I would recommend them to a family member.
Mon-Fri: 8am - 5pm
Sat & Sun: Closed
Nearby Personal Injury Lawyers in Little Rock: