Floyd W. Steele - Steele & Ferguson, P.C.
Floyd W. Floyd W. Steele - Steele & Ferguson, P.C. is one of the Three Best Rated® Personal Injury Lawyers in Flint, MI.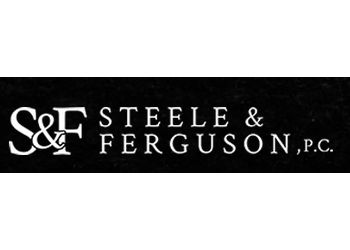 Steele is a highly respected workers' compensation lawyer in Flint, who works at Steele & Ferguson, P.C. He obtained his J.D. from Michigan State University, Detroit College of Law, East Lansing, Michigan, and has always been passionate about fighting for the rights of injured and oppressed individuals. Mr. Steele is known for his tenacity, compassion, and commitment to securing the rightful benefits for his clients, even if their claims have been denied. Steele & Ferguson, P.C. is an established law firm with a proven track record of winning thousands of cases and millions of dollars in benefits for its clients. They offer a free initial consultation, and their team is always ready to assist you. Contact them today to schedule a consultation.
Car

Work-Related

Truck

Slip

Trip and Falls Accidents

Work Injury

Worker's Compensation

Brain

Spinal Cord & Catastrophic Injuries
Best attorney I've ever had! Loved how responsive he is to texts!! Even when I was suffering & at a low & shouldn't have been texting anyone because I was stressed, he was still cool!! Very helpful, explains everything, the staff is amazing!
Floyd Steele was an amazing lawyer. He had good communication, always gave me good advice, and kept me in the loop. I was going through a hard time and thanks to him my life is now back on track. I would recommend 100+ times.
I am VERY pleased with my results. Floyd Steele was truly amazing and very professional.
Mon-Fri: 8am - 5pm
Sat & Sun: Closed
Nearby Personal Injury Lawyers in Flint: