Purcor Pest Solutions
Purcor Pest Solutions is one of the leading pest control companies in Vancouver. Purcor Pest Solutions is one of the Three Best Rated® Pest Control Companies in Vancouver, WA.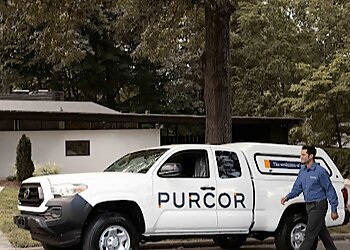 Now Pioneer Pest Management joins the Purcor family of pest control. The company has delivered high-quality, reliable, inexpensive pest control services. The company is ranked in the top 3% of Pest Control Companies nationally in terms of certification, staff experience, and company membership. QualityPro, GreenPro, and BedBugFree accredit the company. Purcor Pest Solutions is also licensed, bonded and certified. They have highly trained and qualified professionals, state-of-the-art equipment, and a wealth of knowledge and skills. They provide quick, reliable, friendly, and inexpensive pest control services. Pioneer Pest Management offers free estimates and free inspections.
Cockroaches

Birds

Mice

Mosquitoes

Raccoons

Bald Faced Hornets

Bumblebees

Carpenter Bee

European Hornet

Mud Daubers

Paper Wasps

Yellow Jackets

Bed Bugs

Ants

Beetles

Weed Abatement and Lawn Care

Opossums

Rats

Rodents

Spiders

Termites

Stinging Insects

Bats

Moles

Skunks

Squirrels

Pigeons

Seagulls

Sparrows

Starlings

Swallows & Woodpeckers
I do not know the gentleman that did our house . He was hear last month. High kudos to him . Very professional and thorough . Always knocks and asks if any specific concerns . We have a stone wall in our backyard that the wasps like to burrow into- he is always very careful to give that a good treatment . I hope the company will let him know we are pleased. Thank you .
Dennis WAS VERY helpful with spraying for insects in our shrubs, and trees. He has a tremendous amount of experience, wisdom, and knowledge making it an easy choice for making Purcor Pest Solution our go-to pest control company. Thank you, Dennis!
I've been with Piurcor over 2 years and excellent service. The exterminator is very thorouh.and also keep me informed of rhe inspections conducted.
Discount
10% Off for Crawlspace Renovation - $50 Offer on Mosquito Service
Mon-Fri: 8am - 5pm
Sat: 9am - 4pm
Sun: Closed
Nearby Pest Control Companies in Vancouver: