Ron Miller, DPT, OCS - PURSUIT PHYSICAL THERAPY
Ron Miller is a highly regarded physical therapist practicing in Orlando, FL, known for his expertise in the field. Ron Miller, DPT, OCS - PURSUIT PHYSICAL THERAPY is one of the Three Best Rated® Physical Therapists in Orlando, FL.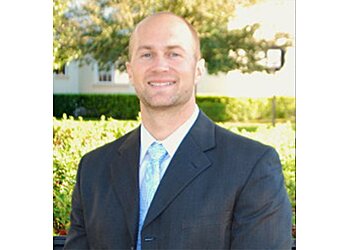 He obtained his Doctorate in Physical Therapy from the University of South Carolina. Ron's dedication to his profession is evident through his board certification as an orthopedic clinical specialist and his advanced training in manual therapy techniques. He is actively engaged in professional organizations and is a valued member of the APTA, Florida Physical Therapy Association (FPTA), and the American Academy of Orthopaedic Manual Physical Therapists (AAOMPT). Ron is interested in treating cervical and low back pain, as well as various spinal disorders. He takes pride in implementing current evidence-based interventions to help his patients achieve their goals efficiently. Striving to deliver the best outcomes, he owns Pursuit Physical Therapy in Orlando, FL. This facility offers a unique and evidence-based treatment approach to identify the underlying causes of patients' problems. Ron and his team provide personalized one-on-one treatments utilizing cutting-edge DWI technology and MRIS techniques.
Neck

Shoulder

Mid and Low Back

Hip

Knee

Foot and Ankle

Herniated Disc

Arthritis

Neck Sprain or Strain

Calf Muscle Strain

Plantar Fasciitis

Auto Accident Injury Program

Osteoporosis and Scoliosis

Rotator Cuff Tendinitis

Shoulder Bursitis

Labral Tear

Ac Joint Injury

Snapping Scapula & Thoracic Outlet Syndrome
What a phenomenal place to receive your physical therapy needs. From the minute you walk in, you feel right at home. You are welcomed with warm smiles and positive energy no matter what. Dr.Ron Miller is one of the best physical therapists that I have ever worked with; he is very caring, attentive, and highly knowledgeable. He gives his patients a clear and honest opinion depending on everyone's specific case. Also, you will know exactly how much it will cost you before you start ( no hidden fees). I highly recommend this physical therapy business. K.D
I've been treated by not only by owner Dr. Ron Miller, who is phenomenal, but also, most recently, by Dr. Trey Martin. What I like about the practice is that the team is knowledgable about addressing pain and injury as well as other aspects of treatment and therapy (like what one should do on their own after treatment). Dr. Martin is an athlete himself so, as a triathlete who has beaten my body up, I felt educated on various aspects of physiology as well as training that I need to keep in mind to remain healthy, injury and pain free. Highly recommend for either a single visit to try them out or as your go-to PT office.
Once again, Ron Miller at Pursuit Physical Therapy worked his magic and addressed my pain complaints. This time it was lower back pain, for which Ron prescribed specific stretching exercises. The combination of doing my home exercise regimen, and two sessions with Ron, addressed my symptoms. I'm still blown away as to how quickly he got me back to normal functioning. At this point, when I have any musculoskeletal issues, I get an evaluation from Pursuit, prior to going to my orthopedist! So Glad he and the rest of the team are available.
Mon-Fri: 7am - 7pm
Sat & Sun: Closed
Nearby Physical Therapists in Orlando: