Red Door Investigations, LLC
Red Door Investigations, LLC stands as a premier provider of private investigation services in Fort Worth, TX. Red Door Investigations, LLC is one of the Three Best Rated® Private Investigation Service in Fort Worth, TX.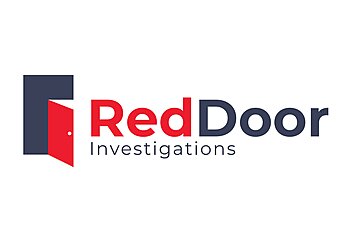 While offering a wide range of services to their clients, they specialize in conducting fixed and mobile surveillance for domestic (infidelity), child custody, and fraud investigations. Whether you require answers regarding marital fidelity, insurance fraud, document serving, background checks on individuals, mobile notary services, child custody disputes, or assistance with divorce cases, they are prepared to lend a helping hand. With a commitment to swift action, they can often commence work on most cases within a two-hour timeframe. Red Door Investigations takes pride in delivering exceptional private investigation services while maintaining affordability.
General Surveillance

Domestic Investigation

Mobile Notary

Digital Forensics

Background/Pre-Employment Screening & Serve Process
Shaun did a phenomenal job, I was beyond impressed!! I had the background check in my inbox in an hour! He listened to all my concerns and went above and beyond .. professional, well spoken, all around good guy. Shaun is the one you can count on when you need a quick turnaround. Don't give it a second thought - hire him!
Red Door Investigations and Shaun never gave up. I worked with another company that was not professional and didn't get the job done. Red Door was a pleasure to work with! I would always recommend this company first. No reason to look at another company! Shaun is the best!
Shawn was a pleasure to speak with. Very helpful, kind, and responsive!
Nearby Private Investigation Service in Fort Worth: