Rentmax Property Management
Rentmax Property Management was acknowledged as one of the top-rated Property Management in Las Vegas, NV, by the prestigious Three Best Rated® ranking.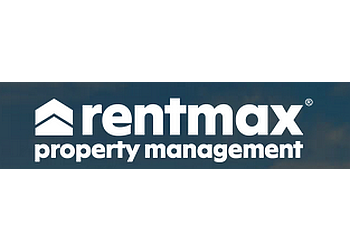 Their expertise lies in managing a diverse range of properties, including single-family condos (including luxury high-rises), townhouses, and small commercial spaces. The company boasts a team of experienced professionals who are dedicated to ensuring the profitability of your property. Their staff possesses a wealth of knowledge and expertise, with a combined experience of over 30 years in the industry and successful management of over 1,000 exceptional homes in Las Vegas. They continuously monitor local market trends and stay attuned to the preferences of tenants and buyers. Leveraging a sophisticated array of advertising tools, Rentmax Property Management strives to reach the widest possible audience. Their services extend to Summerlin, The Lakes, and Desert Shores, in addition to Las Vegas. Take advantage of their offer for a complimentary property assessment to get started. [NOTE: This blurb is dated and might not be current.]
Marketing

Advertising

Property Showings

Tenant Screening

Lease Signing

Move-in Services

24/7 Maintenance

Financial Reporting

Background Checks

Property Inspections

Legal Guidance

Rent Collection

HOA Compliance

Eviction Assistance

Accounting & Legal Compliance
Sherry Shah has been super helpful and knowledgeable. By far the most genuine realtor I've met. You will realize quickly she is there to support your needs over all else which is what I needed, and we stayed in contact over a month during my search for a home. So there were plenty of times for her to be unavailable or not return my call or text till later. But that never happened. I can't say enough good things about Sherry. If you're looking for a realtor that is informative and available to assist you and not make you feel that you're bugging or asking too much. She's the one for you. She has a lot more patience than other realtors I've dealt with in the past. She has good connections, works fast, and is able to get you answers quickly. She has a super cool vibe and great style. Just precious! I wouldn't look for anyone else.
Tod Wever is an excellent realtor who took the time to give all the info I needed and what I asked for. Very thorough and knowledgeable in his profession. I wold highly recommend him to anyone that is in need to look for a place to rent or to buy. I was very impressed and pleased to have him as I was in search for an apartment/unit for me.
Sherry Shah was our realtor who showed us many rental houses and townhomes, she was very professional and thorough and very caring to find us the perfect home that fit our needs. We would definitely recommend her to anyone who is looking for a new home.
Mon-Thu: 9am - 5pm
Fri: 9am - 2pm
Sat & Sun: Closed
Nearby Property Management in Las Vegas: