Amy Marschall, Psy.D.
Amy Marschall, Psy.D. is one of the Three Best Rated® Psychologists in Sioux Falls, SD.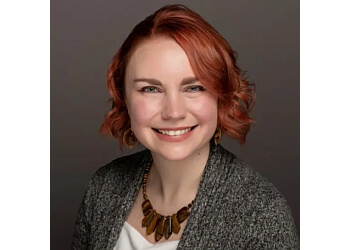 Dr. Amy Marschall is a licensed Clinical Psychologist practicing in Sioux Falls, South Dakota. She earned her BA in psychology from the College of Saint Benedict, followed by an MA in clinical psychology from the University of Hartford. Dr. Amy Marschall further completed her Doctorate in clinical psychology from the University of Hartford. She holds certifications in Trauma-Focused Cognitive Behavioral Therapy and Telemental Health. Specializing in working with children, adolescents, and adults, Dr. Amy Marschall also conducts psychological assessments for ADHD, autism, anxiety, mood disorders, personality issues, memory difficulties, and various other concerns. Contact Dr. Amy Marschall today; she is here to offer you competent diagnostics and treatment for all mental illnesses.
Academic Accommodations

ADHD

Anxiety

Behavioral

Bipolar

Impulse-Control

Learning

Obsessive Compulsive

Personality

Psychotic

Depressive and Developmental Disorders

Cognitive

Risk and Disability Assessments

Memory Issues

Testing Accommodations

Autism

Trauma-Related Disorders & Waiver Evaluations
Dr. Marschall is a colleague and a stellar psychologist. She provides supportive and evidence-based care in a warm environment to her clients and their families. Her published works on therapy with children are a reflection of her passion for her work and her incredible knowledge base. I strongly recommend her to anyone seeking therapy or assessment services.
So sweet! She's helpful while being light-hearted and understanding, she makes you feel comfortable!
Initial Intake: $250
60-Minute Session: $200
45-Minute Session: $155
30-Minute Session: $100
Nearby Psychologists in Sioux Falls: