Dr. Katerina Tolstikova, Ph.D - KATALYST PSYCHOLOGICAL FAMILY CENTER
Dr. Katerina Tolstikova, Ph.D - KATALYST PSYCHOLOGICAL FAMILY CENTER is one of the Three Best Rated® Psychologists in Manchester, NH.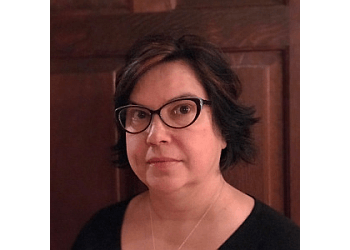 Dr. Katerina Tolstikova is a licensed psychologist in Manchester, New Hampshire. She has over 30 years of experience working in countries like Russia, Canada, and the United States. Dr. Tolstikova is an expert in neuropsychological evaluation and psychological therapy. Her approach to treatment is positive psychology, which focuses on helping individuals achieve a sense of fulfillment and competency in life. Dr. Tolstikova caters to children, adolescents, and adults, offering exceptional mental health services. She is the founder of Katalyst Psychological Family Center LLC, where she provides complete neuropsychological evaluations. The center also specializes in treating individuals and families with parenting concerns, depression, anxiety, PTSD, ADHD, ODD, and Autism. Additionally, Katalyst Psychological Family Center LLC offers a complimentary 15-minute consultation to its clients.
ADHD

Learning Disability

Autism and Fetal Alcohol Spectrum Disorders

Acquired Brain Injury

Geriatric Neuropsychology Assessments

Stress Management

Victims of Trauma

Addiction/Relapse Prevention

Meditation for Children and Adults

Homeless Programs

Grief

Anxiety

Gender Identity

Depression & Trauma
Wonderful with families, calm, approachable, punctual and professional. Helped us to make the right decision with sound professional advice. I highly recommend her.
Blue Cross/Blue Shield, Cigna, Harvard Pilgrim, NH Healthy Families, Optum United Behavioral Health, Tufts, United Healthcare & Well Sense (Beacon Health Strategies).
Nearby Psychologists in Manchester: