Dr. Leah Wingeart, Psy.D - SHRINKWRAPT LAS VEGAS
Dr. Leah Wingeart, Psy.D - SHRINKWRAPT LAS VEGAS is one of the Three Best Rated® Psychologists in Henderson, NV.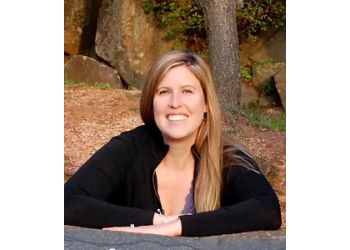 Dr. Leah Wingeart is a Clinical Psychologist and the Founder/Owner of Shrinkwrapt Las Vegas in Henderson. She earned her Doctorate in Clinical Psychology from the University of Denver. Dr. Wingeart primarily employs a psychodynamic approach while integrating cognitive-behavioral, interpersonal, and mindfulness techniques. Her expertise includes treating depression/anxiety, PTSD, and trauma. She offers personalized care and flexible scheduling for therapy services to individuals over the age of 18. Her practice is available in Nevada, Hawaii, and Colorado. Shrinkwrapt Las Vegas offers individual clients high-quality therapy, evaluation, and assessment services. Dr. Wingeart also provides free 15-minute consultations to prospective clients.
Trauma and Abuse

Panic Disorder

Military/Veteran

Disability Benefits

Phobias

Grief

Mood Relationships

Bereavement

Marriage

Adjustment Disorders

Generalized and Social Anxiety

Divorce

Psychological Assessment

Problematic Personality Traits

Post Traumatic Stress

Dysthymia & Depression
Dr. Leah is probably one of the best psychologists in Henderson, if not in all of the valley. She works with veterans helping them with analyses and generating reports for VA benefits. Dr. Leah is just great to talk to, and in case you're an animal lover, she has 2 wonderful therapy dogs that she will bring to your session, on request. Do you need help with therapy, with veterans' benefits, or other psychological issues? Go to Dr. Leah, you'll be happy you did.
Leah is a kind, compassionate, and extremely knowledgeable therapist. I saw her on a variety of issues including dealing with workplace hostility, past childhood trauma, suicidal thoughts, and severe flashbacks. Leah helped me work through the most difficult time of my life, she was there for me when I really needed her. Nothing is off the table with Leah, you can discuss anything and receive non-judgmental feedback and effective therapy. She is extremely well-versed in a variety of therapies and she offers a host of other helpful resources that help with everyday living.
I had a VA Comp and Pen with Leah on Friday via Telehealth. She was very professional and very attentive as I discussed what I was feeling. I didn't feel rushed. I would definitely recommend her. I saw the other negative review and decided to write my personal experience so other veterans do not have a preconceived notion before their C&P exam.
Intake evaluation and goals planning session: $300 (90 mins)
Individual therapy:

30 mins - $100
60 mins - $200
90 mins - $300
120 mins - $400
Returned check fees: $40
Discount
10% OFF on her therapy rates to individuals in the following fields: K-12 public and private education, college and graduate students, military/veterans, and first responders (police, fire, EMT)
View Coupon
Mon-Fri: 11am - 8pm
Sat: 12pm - 6pm
Sun: Closed
#PY0746 |#PSY1312|# PSY0004341
Nearby Psychologists in Henderson: