Dr. Sheri Bardos, Psy.D - BARDOS PSYCHOLOGICAL SERVICES
Dr. Sheri Bardos, Psy.D - BARDOS PSYCHOLOGICAL SERVICES is one of the Three Best Rated® Psychologists in Henderson, NV.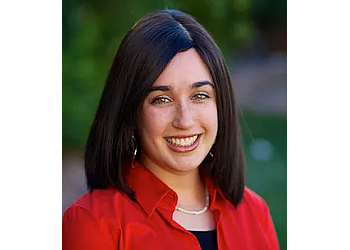 Dr. Sheri Bardos is a licensed clinical psychologist and life coach based in Henderson. She received her doctorate in Clinical Psychology from Long Island University. Dr. Bardos specializes in providing coaching and psychological services, and she firmly believes that a positive therapeutic or coaching relationship can pave the way for insight, growth, and personal fulfillment. Her approach centers on helping clients clarify their personal goals, identify their strengths, and develop the tools necessary to make lasting changes in their lives. Over the course of her career, she has worked in a variety of treatment settings, including inpatient hospital facilities, outpatient clinics, university settings, Autism centers, and child/adolescent psychiatric centers. Dr. Bardos offers free 20-minute consultations to her clients.
Postpartum Adjustment

Depression

Weight Loss

Infertility

Relationships

Anxiety

Stress and Anger Management

Couples Counseling

ADHD

Corporate Consulting

Self Esteem

Goal Setting

Career/Workplace Challenges

Parenting and Family Concerns

Sexual Problems

Breakups

Women's Issues

Phobias & Behavior Problems
I've had the privilege of living, visiting and working in 16 countries. I've worked with Therapists in Asia, Europe, the Middle East and the U.S. There is no one in the world like Dr. Sheri Bardos. Her emotional intelligence, her heart, her skill, her grit, her gentleness, her intuition are like nothing I've ever seen. She is both regal and humble, steady and passionate, vulnerable and courageous. She leads by example, never requiring something of me that she herself hasn't done. She listens. She hears my words, she hears emotions, she hears tones, she hears the unspoken. She breathes clarity and light where there is confusion and uncertainty. She validates. She motivates. She is one of the most genuine souls I've ever met. She has played a vital role in cultivating growth, healing and happiness deep within me and my beautiful family. I recommend her to every human on this planet. Thank you Dr. Bardos! You're wonderful.
This review is long overdue... Dr. Bardos is so wonderful and I can't say enough good things about her. She has helped me with my anxiety so much. She also break things down to help me understand why I feel the things I do. She is kind and genuinely tries to related with what I'm feeling. I always look forward to my appointments with her!
Dr. Bardos is ABSOLUTELY AMAZING. I have had anxiety for 6 years and never seek therapy until I met Dr. Bardos. She has given me so many tools to break away from my anxiety. It has helped me SO MUCH. Given the tools that she has given me, I have managed to do my homework to better myself to feel safe, aware, and comfortable in my surrounding area. She is worth every penny. I definitely recommend her to everyone that needs help. Thank you, Dr. Bardos, for all your help.
Nearby Psychologists in Henderson: