Dr. Lyn M. Shroyer, Ed.D
Dr. Lyn M. Shroyer, Ed.D is one of the Three Best Rated® Psychologists in Sioux Falls, SD.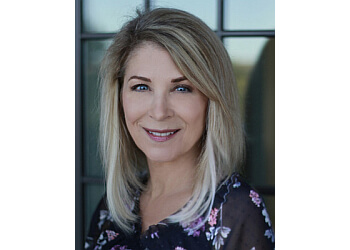 Dr. Lyn M. Shroyer, a Licensed Psychologist and Certified Integrative Nutrition Health Coach, boasts a remarkable three decades of experience in the field of psychology. She holds a Doctor of Education (Ed.D.) degree in Counseling Psychology from the University of South Dakota. Dr. Lyn M. Shroyer specializes in Binge-eating Disorder, Emotional/Compulsive eating, Orthorexia, and Pre and Post Bariatric Surgery psychological consultations. Employing positive psychology and health coaching strategies, she serves as a motivating guide to help individuals achieve their personal goals and make lasting, progressive, and sustainable changes in nutrition and lifestyle. Dr. Lyn M. Shroyer maintains professional affiliations with the American Psychological Association and has gained early experience working in two hospital-based eating disorder programs: the Radar Institute in Denver, Colorado, and Sanford Hospital. As the owner and founder of Glow–glorious lifestyle optimal weight, she is dedicated to assisting individuals in optimizing their weight and overall well-being.
Individual Coaching/Counseling

Trauma

Spirituality

Marital

Weight-loss Coaching

Codependency

PTSD

Disordered Eating

Relationship Conflicts

Emotional/Compulsive Eating

Individual and Body-Image Enhancement Counseling

Coping Skills

ADHD

Divorce

Affairs and Family Issues

Self-Harming & Sleep Problem
I fully and highly recommend Lyn Shroyer. She is very skilled at what she does and has worked with me for over two years. It is because of her therapy that we have been able to monitor the difference between situational depression and depression for which I might have needed medication. I believe she has done a very good job tailoring my treatment to fit my emotional and spiritual needs. She has helped me deal with a debilitating, progressive form of Multiple Sclerosis and all the problems that bring. I have complete confidence in her.
Aetna, Avera Health Plans, BlueCross and BlueShield, Cigna and Evernorth, DAKOTACARE, Medica, Medicaid, Medicare, Midlands Choice, Optum, Sanford Health Plan, TRICARE & UnitedHealthcare UHC|UBH
Nearby Psychologists in Sioux Falls: